GN separation will attend the IE expo China environmental show in Shanghai next week. If you will visit this exhibition, pls visit GN stand and check our lastest technology equipments.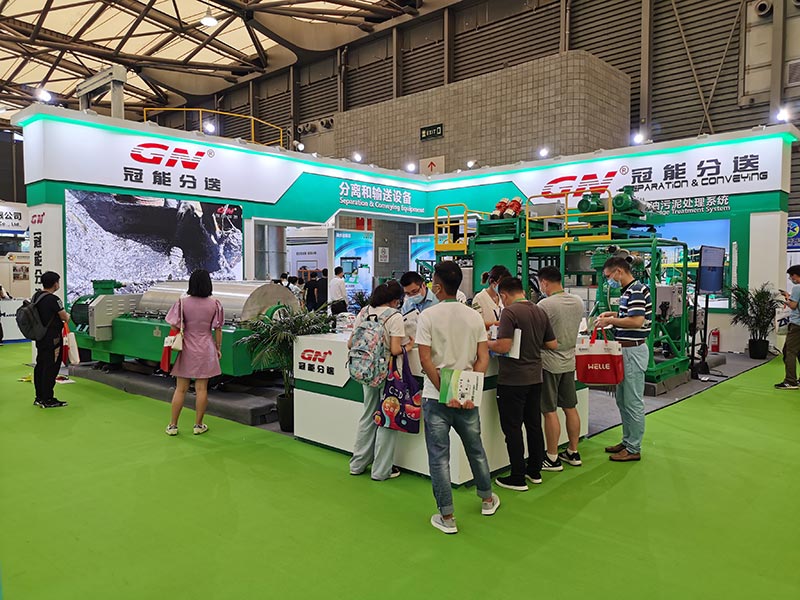 IE expo China is Asia's leading environmental expo which offers an effective business and networking platform for environmental sector and is accompanied by first-class technical-scientific conference program. For more information of the exhibition, pls refer to www.ie-expo.cn.
The exhibition information is as below:
Event Name: IE expo China 2023
Location: Shanghai New International Expo Centre (SNIEC)
Expo Date:April 19~21, 2023
GN Booth: N4-H46 (Hall 4)
What equipments and technology we will show at IE expo China environmental show?
The subject of our show is related to oil sludge treatment equipments and solids liquid separation equipments.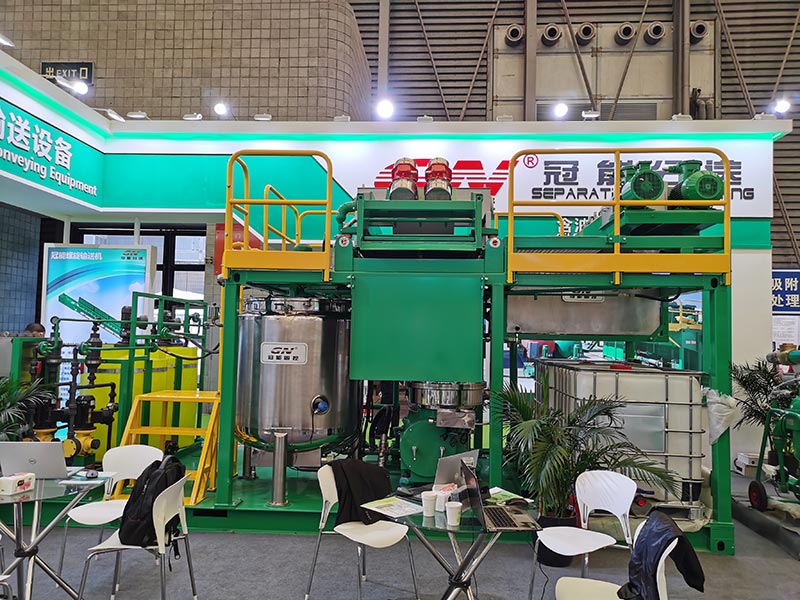 Sludge Dewatering Centrifuge
GN T series decanter centrifuge is mainly used for dewatering and thickening purpose. It has been widely used for municipal and industrial waste water treatment. Normally it needs to work with flocculants to gather the fine solids condensed into large solids in the waster water or sludge, then dewatered with GN T series decanter centrifuge.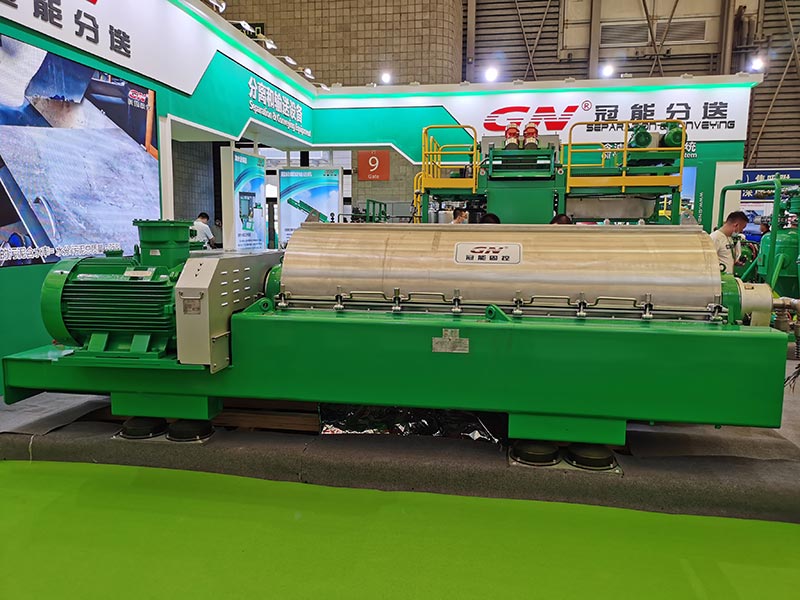 Solids vacuum pump, GN solids vacuum pump is a 100% air operated pump to transfer drilling mud, hazardous waste, barge holdings and vessel bottom cleaning, sand, animal waste, bulk tank and silo transfer, oil sludge, tank bottom residual removal, waste pit cleaning, drilling waste, diatomaceous earth, etc. Especially when the transfer distance is up to 1000m, and the solids content, high viscosity, and max solids size is up to 75mm, or when electricity power supply is not available, vacuum pump will be an ideal solution.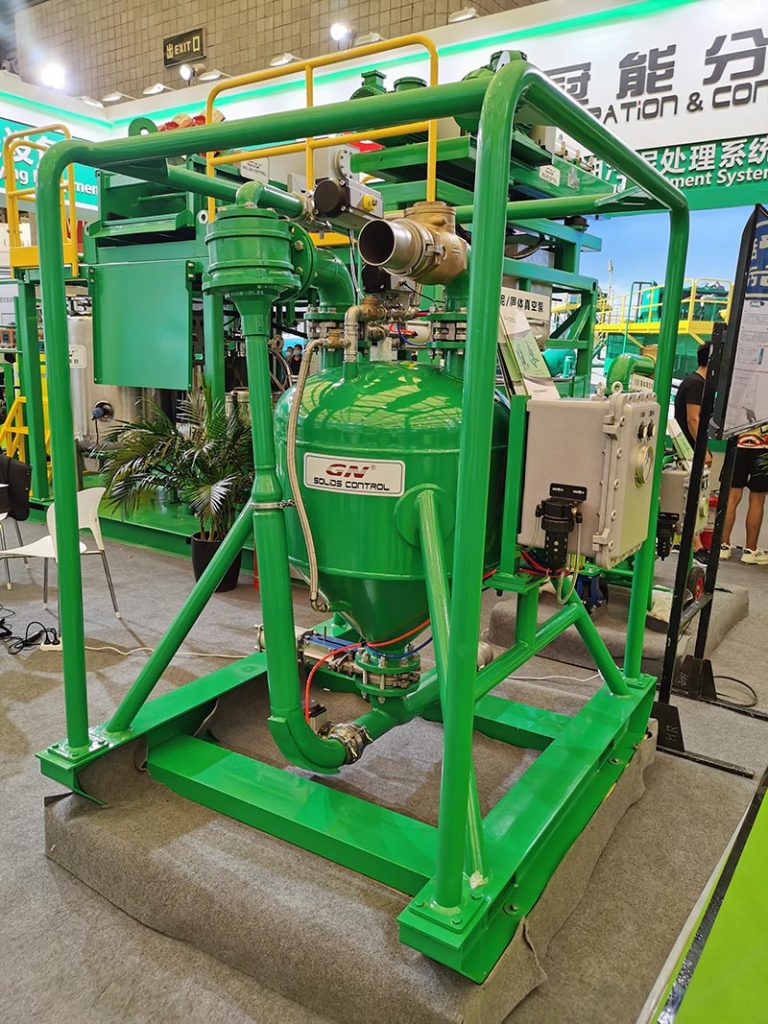 Vibrating screen, it is used to remove the coarse solids from the sludge before feeding to other solids liquid separation equipments.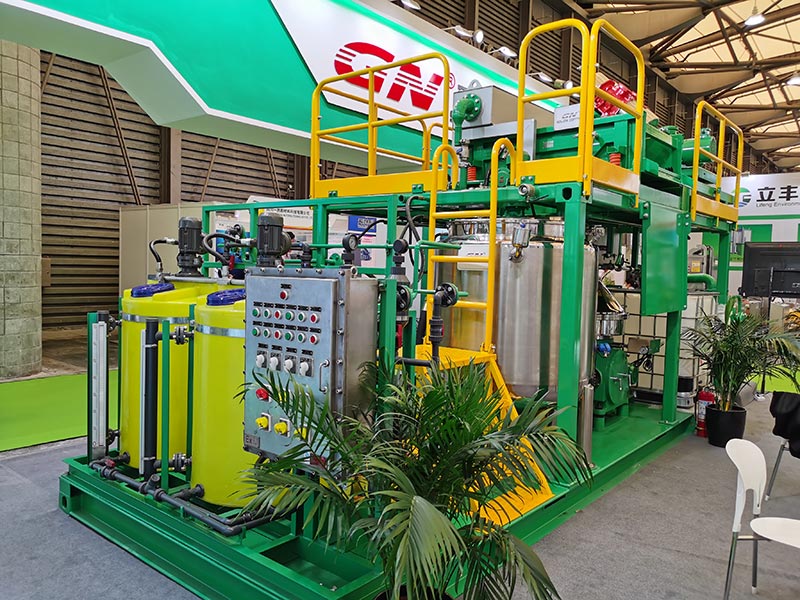 Waste Treatment Decanter Centrifuge, it is used for oil water solids separation in oil sludge treatment system.