Recently 3 sets of drilling mud desander and desilter assembly are ready for Offshore drilling company. The mud cleaner is a desander, desilter, bottom shale shaker 3 in 1 equipment, model number is GNZJ594F-3S16N , it is customized designed for Offshore drilling company, the lifting frame is designed to meet CCS lifting certificate, it can meet the lifting requirement of offshore drilling platform.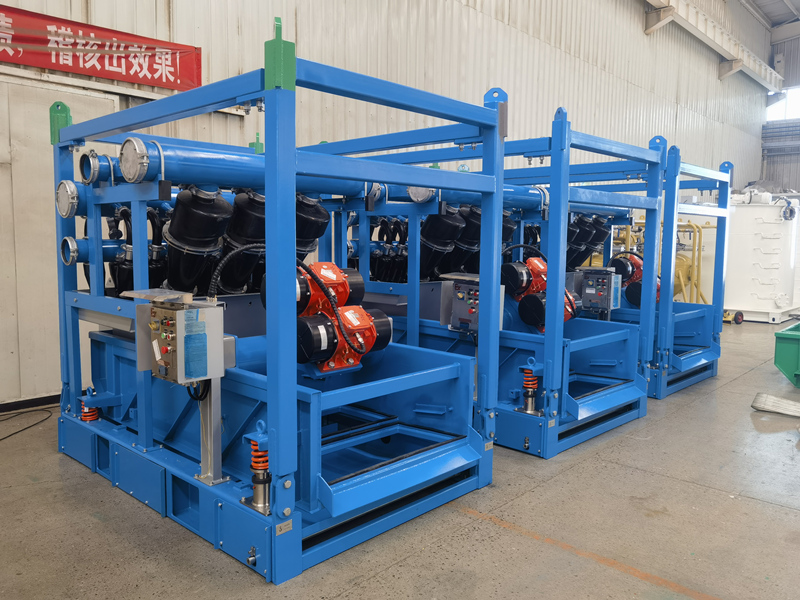 GNZJ594F-3S16N mud cleaner is consist of 3ea of 10 inch desander cone, 16ea of 4 inch desilter cone, 4 panel screen shale shaker, the treating capacity is 1500gpm. The GNZS594J shale shaker installed 4pcs of shaker screen 585x1165mm, which is composite material frame shaker screen, and drived by 2ea of 1.72KW vibration motor which comply with ATEX explosion proof standard for offshore drilling. The electric control panel with stainless steel cabinet and comply with ATEX standard. The desander cone separation cut point is 45 microns, the desilter cone separation cut point is 20 microns. The bottom shaker screen area is 2.73m2, which will recycle more useful drilling fluids. The painting color is customized and the painting process is used after sand blasting thorough, the high pressure airless coating and the PPG brand marine used painting is utilized for better anti-corrosion performance.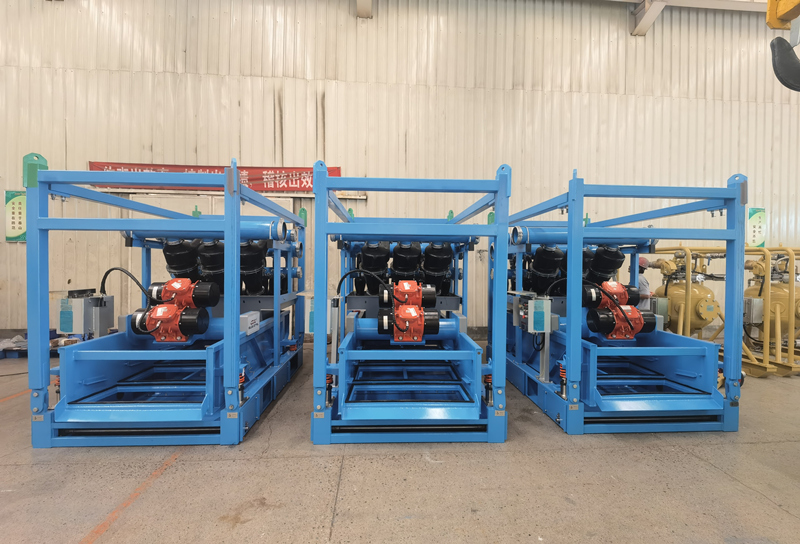 The desander and desilter assembly mud cleaner is used after shale shaker, shale shaker is the first phase cleaning of drilling mud, desander cone is the second phase cleaning of drilling mud, desilter cone is the third phase cleaning of drilling mud, decanter centrifuge is the fourth phase cleaning of drilling mud, the good performance solids control equipments can reduce the drilling waste significantly, so that the drilling waste storage, treatment, delivery and disposal cost will be reduced accordingly, and also the recovered drilling mud can be reused to prepare for new drilling fluids which is environmental friendly.