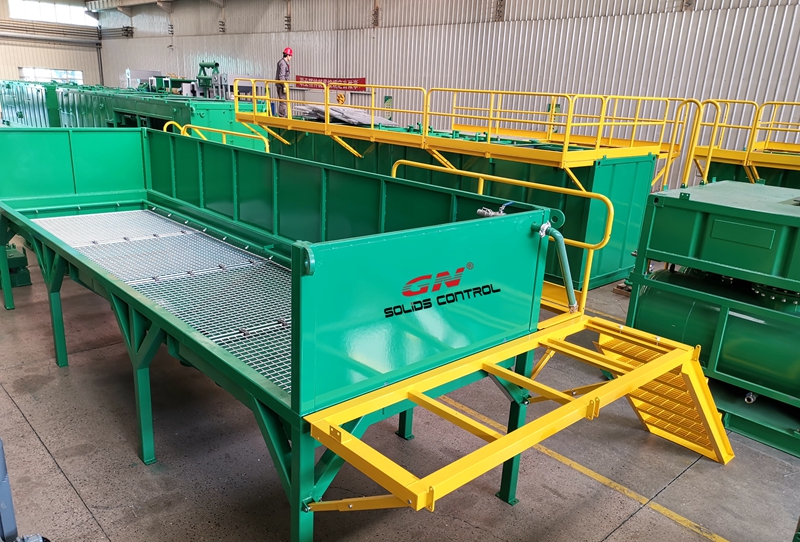 2 more construction slurry cleaning system for vacuum tanker vehicle is ready for shipment to USA, this is the client's repeat order. After use the previous 2 system at their work site successfully, they repeat the order for another 4 units, this is part of their new order. They have given some good suggestions to improve the system efficiency and to be user friendly.
The basic working principal is as below: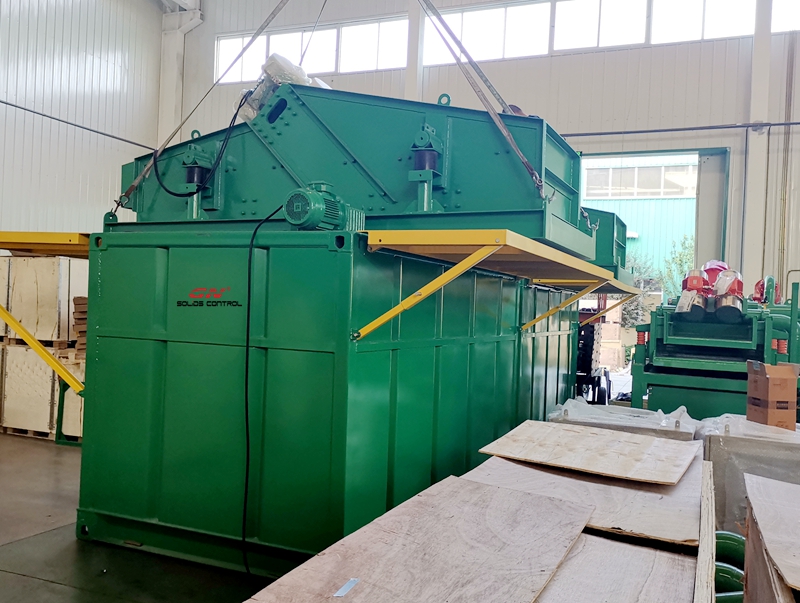 The slurry collection hopper collect the construction slurry from vacuum tanker vehicle, this is special designed slurry collection hopper — a large open top hopper with 3-side weir surrounded, 1 side is low weir for slurry feeding from the vacuum tanker vehicle. The coarse solids separation shale shaker is sitting on it, the separated coarse solids/stones are collected by cuttings box, the clean slurry is dropped into the collection hopper and feed to the fine solids separation shale shaker by the submersible slurry pump. The fine mesh screen is installed on the fine solids separation shale shaker with composite material frame shaker screens for longer working life. GN can produce composite material shaker screens comply with API RP13C from API 20 to API 325. The slurry discharged shale shaker is feed to mud cleaner with desilter cone, the separation cut point is 25 microns by centrifugal pump, the discharged solids is drying by the bottom shaker screens.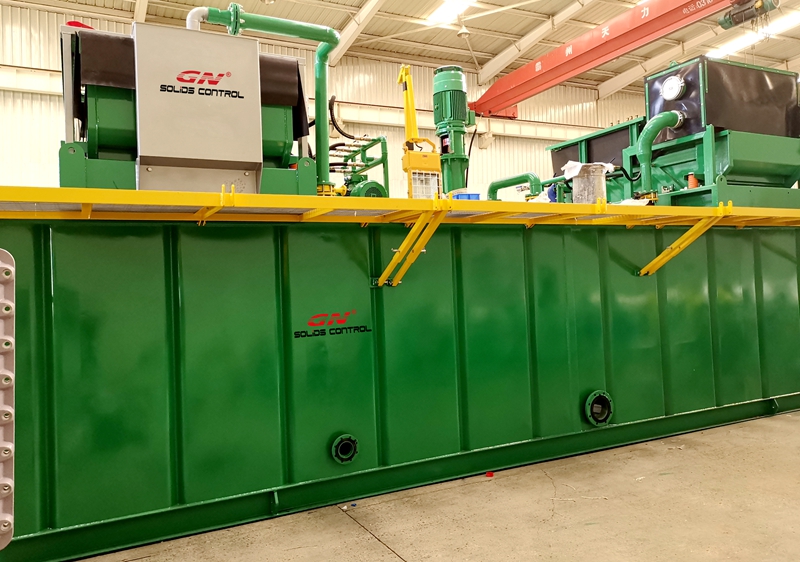 The clean slurry is feed to high speed decanter centrifuge by working with dewatering unit by the screw pump, we have different size decanter centrifuge with different treating capacity for option, the bowl size with 9 inch, 14 inch, 18 inch, 22 inch, 30 inch. To get much pure water, sometimes chemical should be add to improve the separation efficiency.
If you have similar project, welcome to contact with GN sales engineer.