Recently 4 sets of solids control equipments are ready for shipment to our client, this is the repeat order from the client, they will produce 4 sets of mud tank system locally to produce sea freight cost and import tax. The configuration is as below: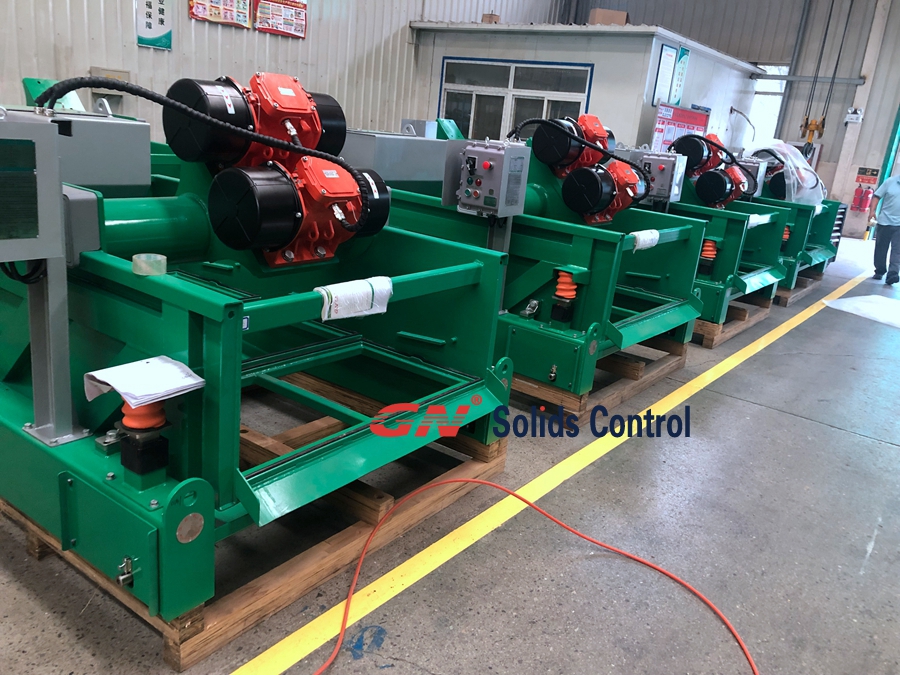 1) 4 sets of shale shaker with 3 panel shaker screens, each shale shaker with 2 no vibration motors. Each shaker installed with API 170 shaker screens
2) 4 sets of 7.5KW mud agitators
3) 36 pcs of composite material frame shaker screens, dimension is 700 x 1250mm
4) 4 sets of mixing venturi hopper with stainless steel material
5) 4 sets of mud gun
6) 2 sets of centrifugal pump as mixing pump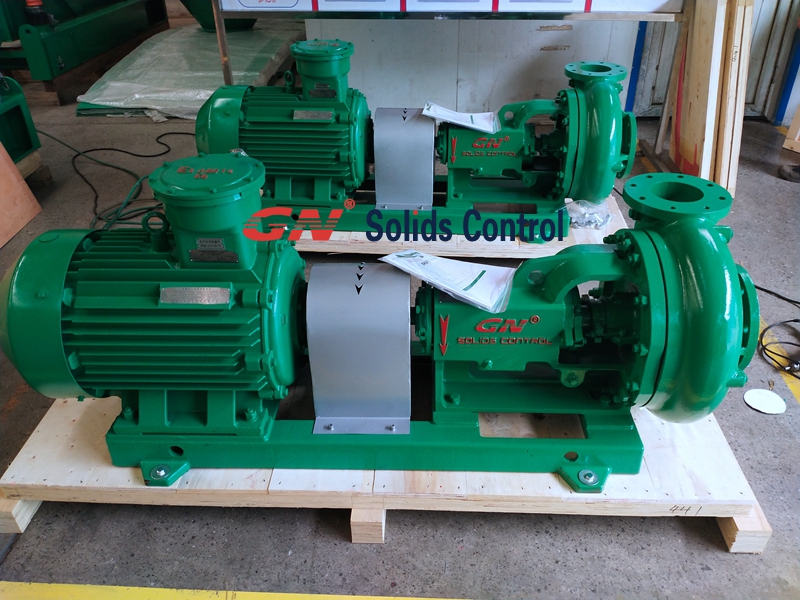 These 4 sets of mud tank system are used for workover rig drilling mud recycling. Each mud tank with 1 unit shale shaker, 1 unit mud agitator, 1 unit mud gun, 1 unit of venture mixing hopper, 1 unit of centrifugal pump as mixing pump to drive the mixing unit. The client produce the mud tank, tank accessories, pipelines, walkways, handrails, stairs, valves, etc.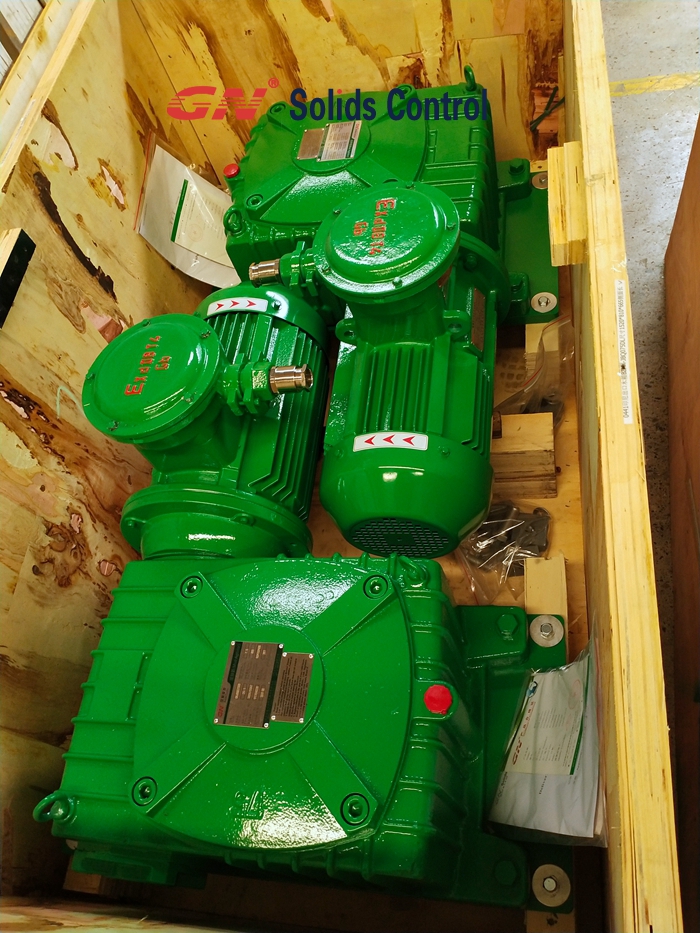 Compared with oil drilling rig solids control system, the workover rig mud tank system normally with less equipment and do not have strict requirement for the solids removal from the drilling fluids. The common rig solids control system including 2 or 3 units of shale shaker, 1 unit of mud cleaner with 2 unit of centrifugal pumps, 1 unit vacuum degasser, 1 unit of decanter centrifuge for barite recovery, 1 unit of decanter centrifuge for low gravity solids removal. Several units of mud agitator, mud guns for agitating the drilling mud, several units of mixing hopper with mixing pump, several units of charging pump to feed the drilling fluids to mud pump.
For more information, pls contact with GN solids control.