Recently one unit of 200gpm mud recycling unit are ready for shipment for China HDD company, the technical configuration is as below: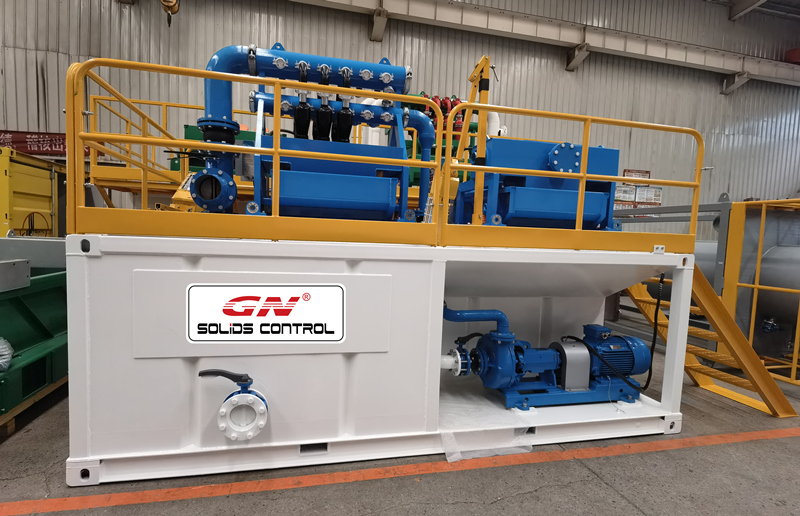 1 unit of GNZS752F shale shaker as primary separation equipment. It is a 2 panel shale shaker normally used for mining solids removal unit, or small capacity HDD mud recycling system. The shaker screen is GN OEM composite material frame shaker screen.
1 unit of GNZS752F-6N mud cleaner as second phase cleaning equipment, it is a combination of desilter cone and bottom shaker.
1 unit of mud tank with desilter feeding pump, the shale shaker and mud cleaner installed on the mud tank. The system is for mud cleaning and storage only, if you need a mud mixing system, we can offer jet mud mixer, which is a combination of mixing hopper and mixing pump with pipelines.
Except for 200gpm mud recycling unit, we can also produce customized mud recycling system as per client's requirement, for example, storage capacity, mixing capacity, . we can design and produce 400gpm, 500gpm, 600gpm, 800gpm, 1000gpm mud recycling system for different HDD machine, it can be applied for HDD, CBM, Geothermal drilling, water well drilling, pilings, TBM, micro tunneling, etc projects.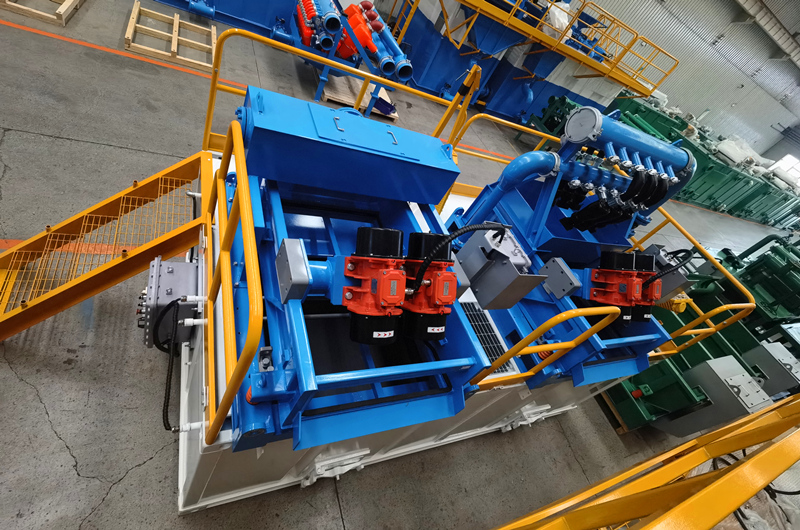 For some special projects, the normal mud recycling system can not meet the project requirement, decanter centrifuge can be used to separate the fine solids accumulated in the drilling fluids, so that the mud weight can meet the requirement of HDD drilling, the fluids can be reused to prepare for new drilling fluids. A middle speed decanter centrifuge is proper equipment, with separation cut point is 5 ~7 microns. After drilling, to meet environmental protection requirement, the decanter centrifuge with chemical dosing unit will be used to treat the drilling fluids, to get dry solids for easy transportation, and pure water for disposal, it can be also storaged for reuse.