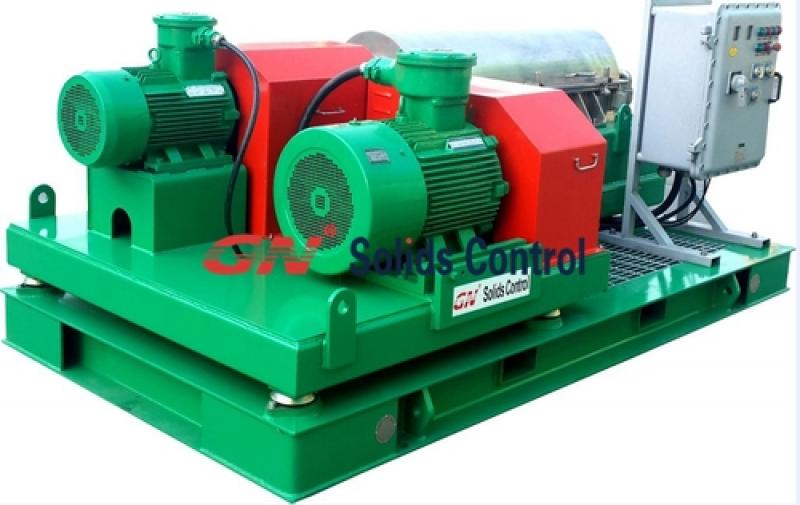 After a long holiday, which is the longestholiday in China, GN is back to work with full energy. Spring festival is mostimportant festival for every Chinese. After spring festival, according toChinese calendar, the new year starts. GN Solids Control is having a great start full of new orders.
Just before the holiday, GN has dispatched
20 sets of centrifuges to loading port, these centrifuges will arrive to
different countries in Middle East and Africa. In order to finish this order in
time, GN Producing department has been working around clock for at least 50
days.
Among all the equipments used for oil and gas solids control and waste
management, Decanter Centrifuge could better show a manufacturer's
capability for producing. Each year, GN produce around 150 sets centrifuges,
and 70% of those are exported.
What Centrifuges does GN produce?
1.      High speed Decanter Centrifuge GNLW363C
series decanter centrifuge. This is 14 inch bowl decanter centrifuge,
and very popular size and design. For the same model, GN has highest
configuration and economic configuration available. The highest configuration
is suitable for waste management use and also regarded perfect as dewatering
centrifuge. The economic configuration is suitable for separating the fine
particles for solids control system. For each configuration, there are fixed
speed and VFD controlled available.
2.    Middle
Speed Decanter Centrifuge GNLW452, with a 18 inch diameter bowl. In some cases,
it is regarded as big bowl centrifuge. it is perfect in practice for recovery
the barite in solids control system. It has only one motor, and a middle speed
of 1800RPM.
3.      Big
Bowl Decanter Centrifuge GNLW553VFD Centrifuge, with 22 inch diameter bowl, and
71 inch long. It is a bigger sized GNLW363C decanter centrifuge.
4.      Baby
Centrifuge, GNLW223, the bowl diameter is only 9 inch, it is commonly used for
diamond drilling or some mining projects.
Among those above mentioned decanter
centrifuges, GNLW363CG-VFD is the best seller. And it is always used for
drilling waste management systems together with other equipments for further
treating the drilling cuttings from a solids control system. For WBM systems,
they always use high-G dryer shaker, and for OBM
and SBM, they always use vertical cuttings dryer. Both
mentioned extra equipments are available by GN Solids Control. 
May you need more information, pls contact
us freely.
Related Arciels: