Recently one batch of vacuum degasser, decanter centrifuge, solids vacuum pump and shale shaker are ready for shipment for international drilling company.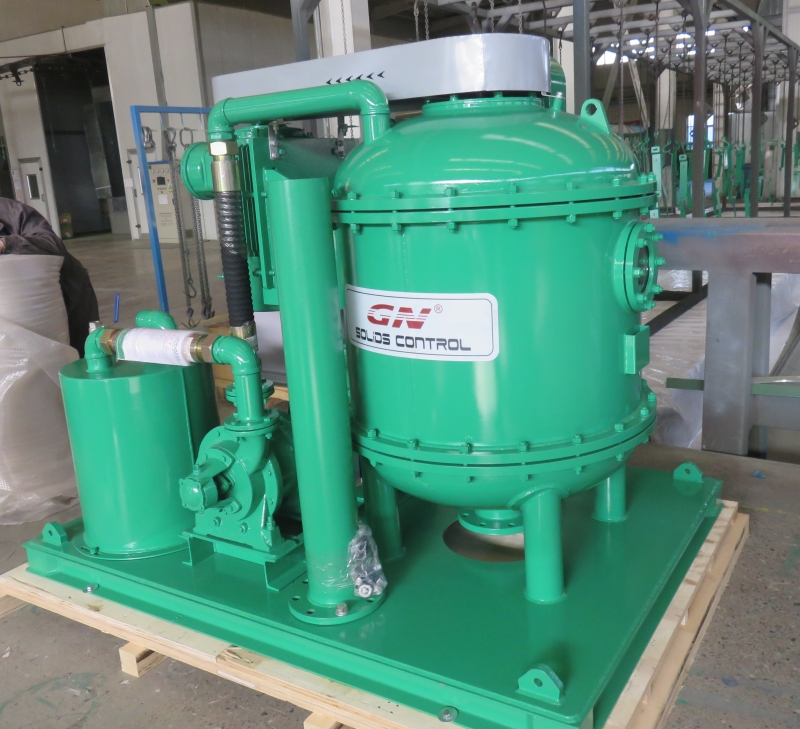 The vacuum degasser model is GNZCQ270B horizontal type vacuum degasser, which is self suction type without needing a jetting pump. It has been widely used to separate gas from gas cut mud, so that it can protect the solids control equipments used in the next step, such as centrifugal pump ( desander desilter feeding pump). The vacuum degasser will be normally installed on the mud tank which is after primary shale shaker and before desander desilter or mud cleaner.
The features of GNZCQ series vacuum degasser are as below:
(1) water ring type vacuum pump provide safe and reliable operation.
(2) Suction capability of the vacuum pump plays 2 roles, 1 is to let the mud entering in, 1 is to let the gas out of the vacuum tank, it means, the working of the vacuum degasser do not need an extra jetting pump.
(3) When there is no gas cut mud, since the suction pipe is installed inserted into the mud tank and under the liquid, it can be used as high power mixer of the drilling mud.
(4) Belt pulley instead of gearbox for easier maintenance.
(5) Proper design of gas water separator, since the gas and water will not be discharged simultaneously, the exhaust pipe will be always unconstructed, the water can be circulated as water supply to the vacuum pump for less water consumption.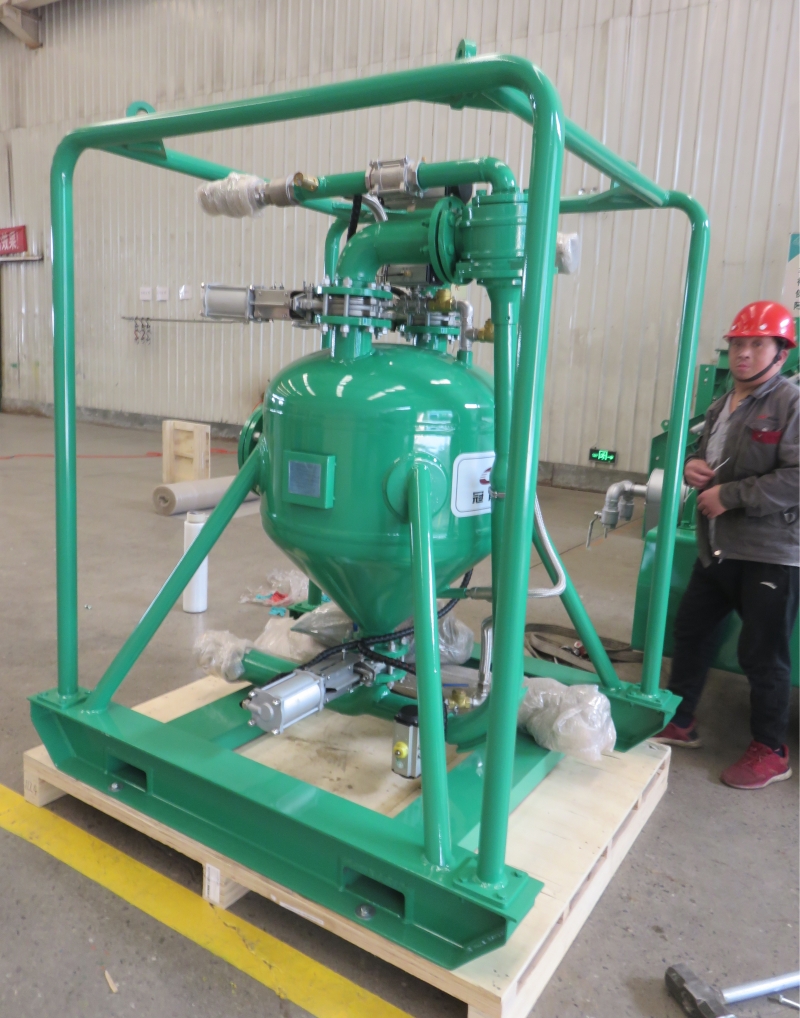 The solids vacuum pump can be used as spilled mud collection on the rig floor, or transfer pump of the drilling fluids, drilling cuttings and other high solids content materials from one place to another place. The rig air supply can be used as the vacuum pump air supply, it is a 100% air operated transfer pump without electricity.