As one of the professional manufacturer of TBM (Tunnel Boring Machine) Slurry Separation Plant in China, GN solids control recently provide standard design TBM slurry separation system with different treating capacity, normally the required slurry volume is very big, we can provide separation system with capacity of 240m3/h, 360m3/h, 500m3/h, 1000m3/h and customized design TBM slurry separation system as per our client's requirement. Also we can provide TBM slurry dewatering decanter centrifuge if you need to get more clear water and drier discharged solids, the water can be recovered to save cost.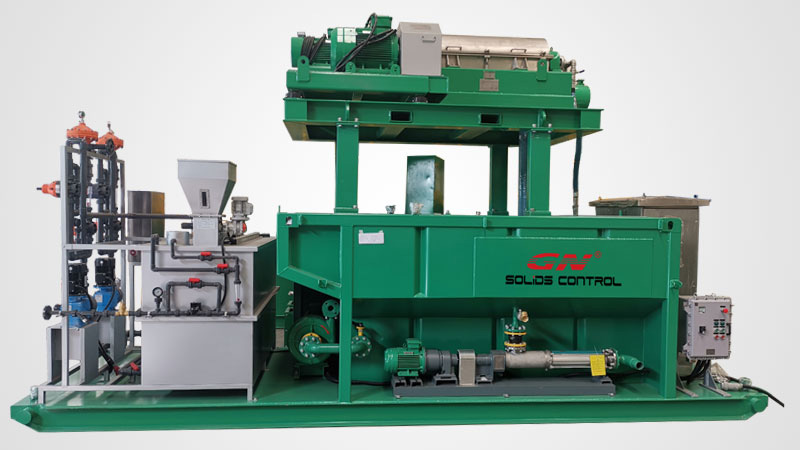 A basic TBM slurry separation unit including: coarse solids separation shaker, double deck shale shaker with hydrocyclones, feeding pump ( for desander cone and desilter cone), fluids collection mud tank with tank accessories.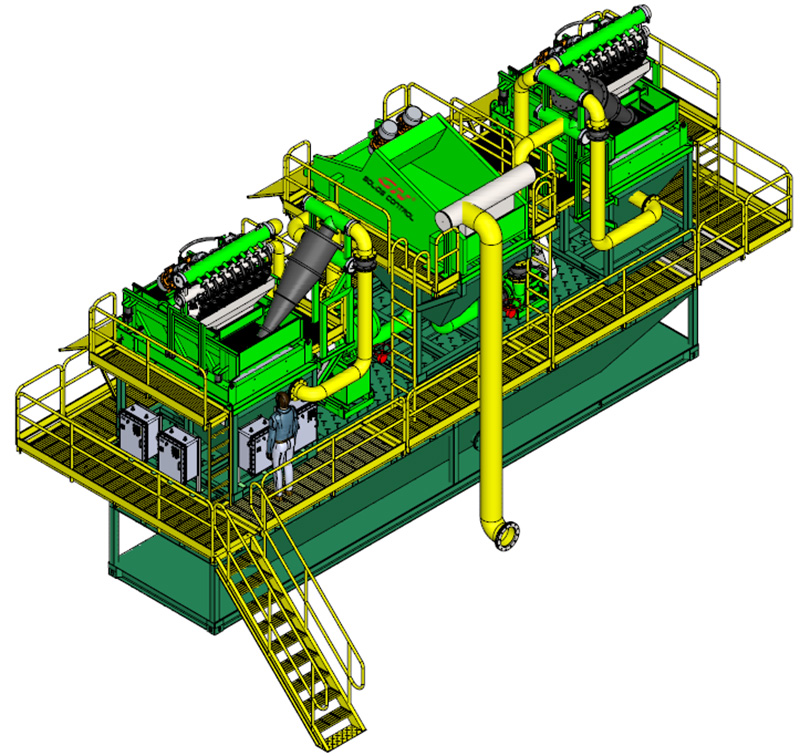 The coarse solids shaker is used to separate the big solids, stones, sands and other big mass from the slurry and protect the equipments in the next process. The shaker screens to be used is a type of slot screen instead of woven screen, which is more wear resistance in separation of coarse solids.
The mud cleaner is a combination of desander cone, desilter cone and double deck bottom shale shaker, 2 feeding pump transfer the slurry to desander cone, desilter cone separately. The desander cone cut point is 45 microns, the desilter cone cut point is 25 microns, both of the desander cone and desilter cone are made of 100% polyurethane material. Compared with single deck bottom shale shaker, the double deck shale shaker can separate the discharged solids much drier, so that the users can collect the discharged solids easily by trucks.
The mud tank to collect the slurry will storage the slurry temporarily and after the final treatment of desilter cone, the clean fluids will be reused to keep the TBM project working well.