Recently GN Solids Control shipped one set of solids control system to Papua New Guinea by air. Because the project is very urgently, the client can not bear the long sea freight time, so they decide to ship it by air by a big cargo airplane. After arrived at Papua New Guinea, the user need to ship the solids control system by Helicopter because of the rough road condition there.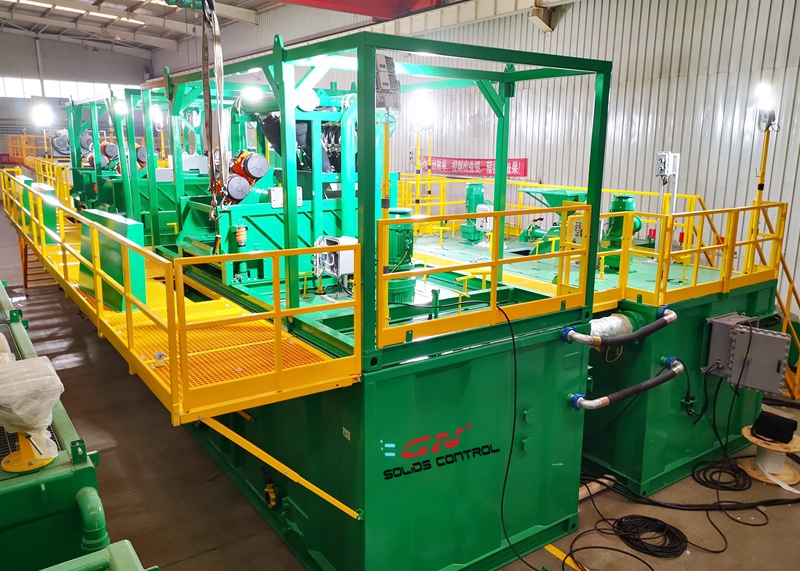 The technical configuration of the heli lifted solids control system is as below:
(1)1 set of mud gas separator with skid, during transportation, it is laying down for easy transportation.
(2)2 sets of linear motion shale shaker with 3 panel screens, all the shaker screens installed on the shale shaker and mud cleaner are composite material frame shaker screens for longer working life and better separation performance.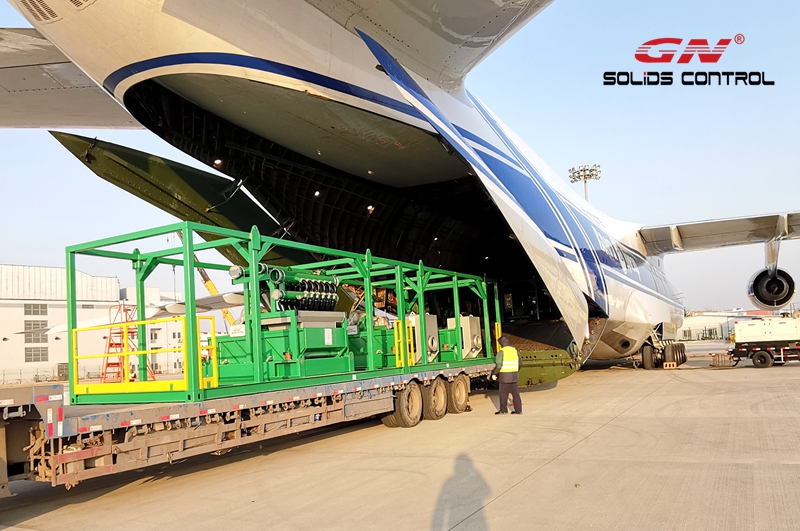 (3)1 sets of mud cleaner( desander cone, desilter cone and bottom shale shaker 3 in 1), the treating capacity is 1000gpm, the desander cone qty is 2 ea, the desilter cone qty is 12 ea. 2 sets of centrifugal pump as feeding pump to feed drilling fluids for the desander and desilter. The centrifugal pump is interchangeable with world famous brand centrifugal pump, and the wear parts- pump case and impeller is made of hard ductile iron material for longer working life.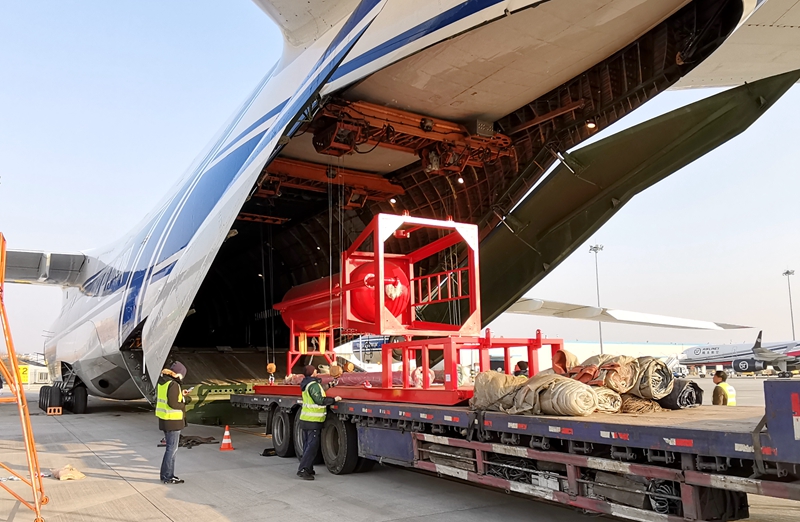 (4)1 set of trip tank with mud agitator and mud gun
(5)1 set of mixing tank with mixing hopper, mud agitator, mud gun ,the mud agitator is vertical installed mud agitator for space saving purpose and with higher efficiency.
(6)1 set of treatment tank equipped with shale shaker, mud clener
All the equipments are installed into the heli lifting frame for safety shipment and safety lifting by the helicopter.
If you need high standard solids control system, pls contact with GN solids control.