Recently 2 sets of oil based drilling cuttings treatment system are ready for shipment to Russia. Same with previous order, the vertical cuttings dryer and decanter centrifuges are installed in the container with insulation layer to keep the equipments warm in cold weather in China.
The technical configuration is as below: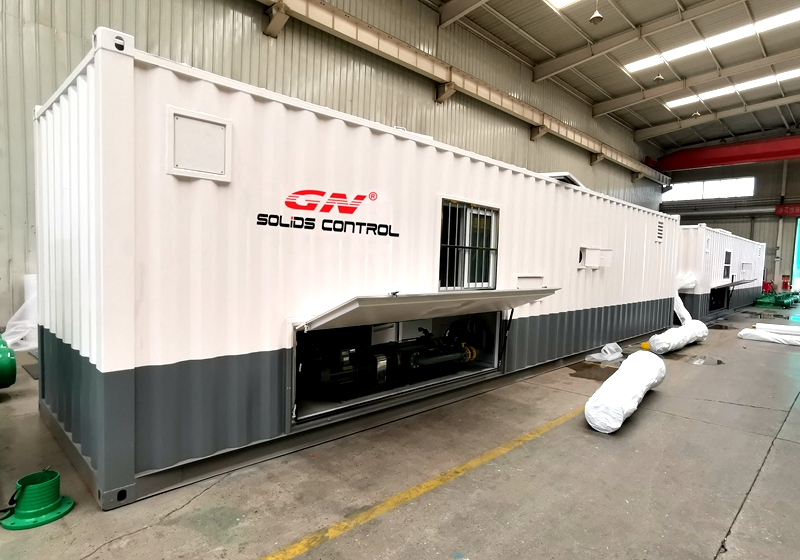 1) Vertical cuttings dryer for oil based drilling cuttings treatment, the oil on the discharged cuttings is below 5%, the client can disposal the solids directly or send to TDU unit according to the environmental protection regulations in their country. The treated fluids will flow to the intermediate tank, the feeding pump of decanter centrifuge will feed the fluids to decanter centrifuge to separate the fine solids. The vertical cutting dryer is installed on the frame inside the container.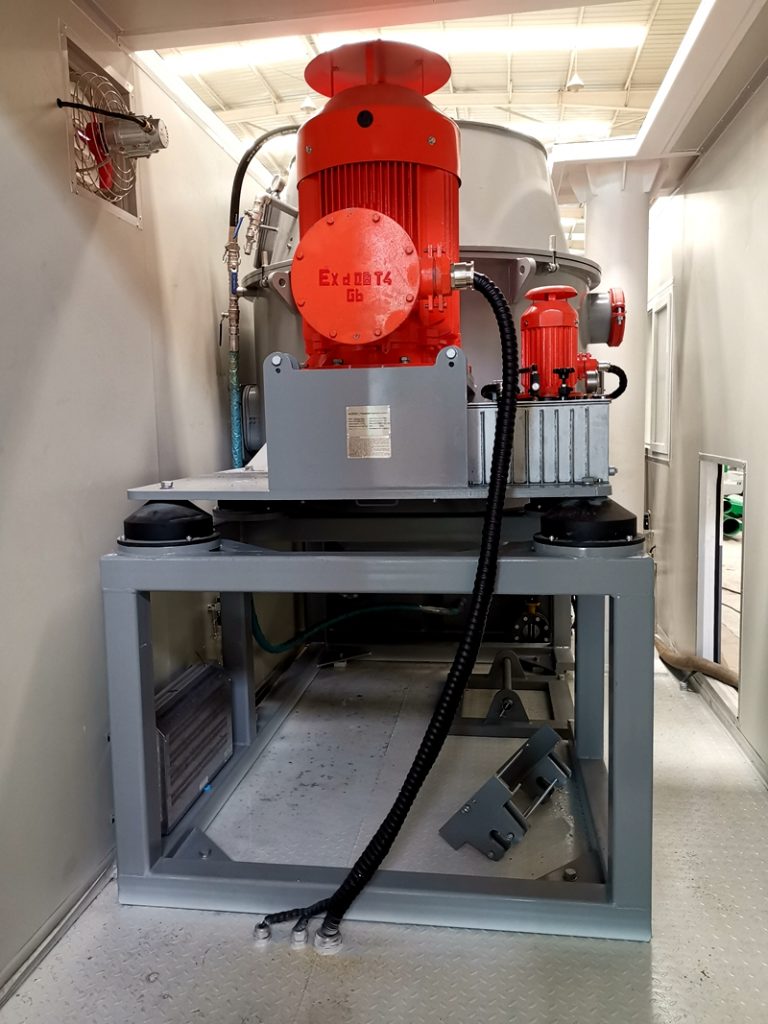 2) The waste decanter centrifuge will separate the solids cut point 2~5 microns from the fluids, the discharged fluids can be reused by drilling and prepare for new fluids.
3) Positive Displacement pump is as the feeding pump of decanter centrifuge and installed in the container.
4) The 40ft standard container with windows, doors and top open hole for easy replacement of the screen basket which is wear parts of the vertical cuttings dryer. The insulation layer attached with container is to keep the equipments working well in cold weather in Winter, it is special design for Russia clients.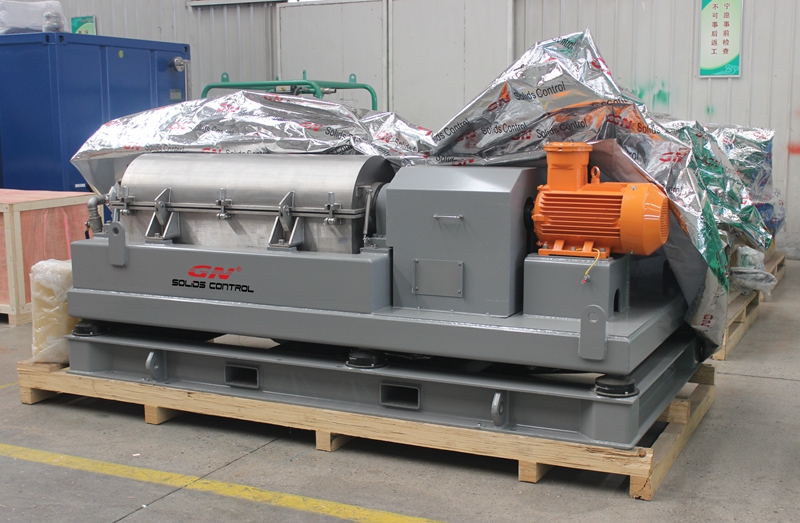 Why use GN vertical cuttings dryer system?
As per the feedback from our client who has used GN drilling waste managements system, the vertical cuttings dryer system can reduce the drilling waste volume effectively, and the recovered drilling fluids can be reused, the client can save cost and time to transfer the drilling cuttings to third party facility for treatment. And more and more countries forbid to dig waste pit at rig site for environmental protection.