Recently one set of mud recycling system is ready for shipment, this is for China client. The technical configuration is as below: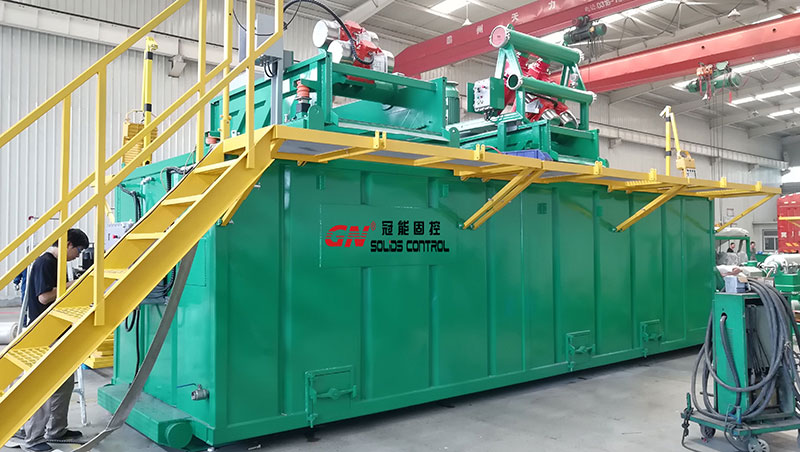 1) Separation equipment: one unit of shale shaker and one unit of desander, the shale shaker is to separate the coarse solids from the slurry, the clean fluids dropped down to the shale shaker, one set of slurry pump feed the slurry to the 10 inch desander cone to separate the solids cut point 45 microns, the clean fluids drop into the compartment under the desander, the underflow shale shaker can separate the solids drier and reduce the waste solids volume. The client can collect the dry solids easily by cuttings box or waste bag. The linear motion shale shaker with 3pcs screen panels with composite material frame shaker screens, the desander cone material is outter steel for better strength, and inner material is PU material for abrasion resistence. The vibration motor is Italy Oli brand vibrator, and the shaker screens for the shale shaker and underflow shaker is with same size for easier stock.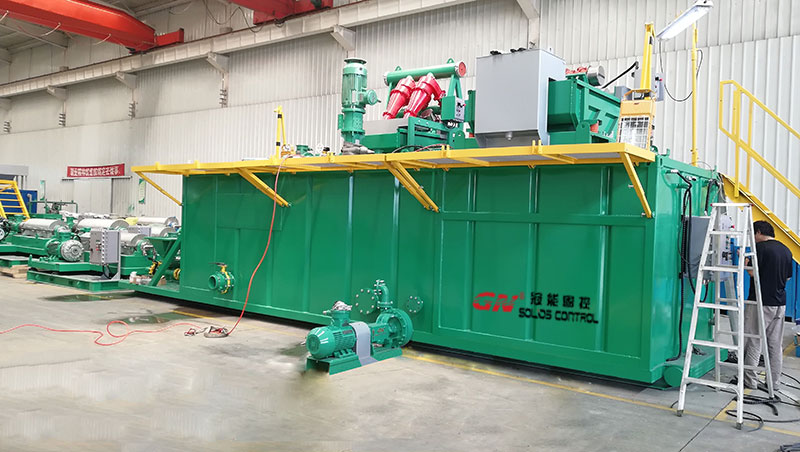 2) Customized Mud tank with all the accessories and mud agitator, mud gun to agitate the slurry. We can design customized mud tank for different applications.
3) Pump package including mixing pump, trip pump, centrifugal pump on the oilfield skid for convenient movement. The vertical submersible slurry pump is installed to feed the slurry to the desander cone to save space on the mud tank.
The centrifugal pump is interchangeable with world famous brand centrifugal pump, including all the parts, the major wear parts for pump casing and impeller is made of hard ductile iron alloy for better abrasion resistance.
We produce mud recycling system for HDD, CBM, slurry separation and mining tailings treatment, also we produce mud cleaning system for oil and gas drilling. We also provide solution for any waste treatment.