Recently we shipped one batch of mud agitators with control panel to Middle East client. The mud agitator is installed on top of the shaker tank to stir the drilling mud and prevent it from solids precipitation. These mud agitators are installed for liquid mud plant to mix and storage drilling fluids, the user can produce the mud tanks locally to save freight cost and importation cost. The control panel is installed besides the mud agitator for convenient operation, this is GN OEM control panel with our own explosion proof certificate.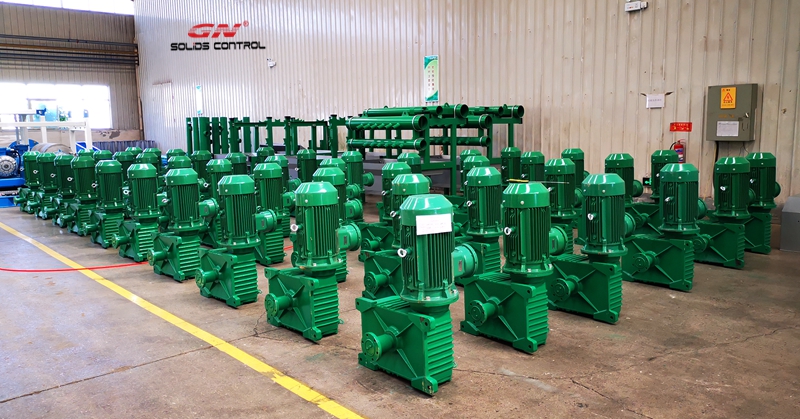 The gear box and explosion proof motor is connected directly, this is compact design to be suitable for mud tank which have limit space to install the equipments. When the client need to install their own motor to match the local explosion proof class, we will provide gearbox connected with coupler, one side is connected with gearbox shaft, one side will be connected with the client's motor, we only need to check the installation drawing of the motor in advance to confirm the suitability. Normally we install the mud agitator on the tank every 3 meters, this is not fixed, will be varies with different drilling fluids conditions.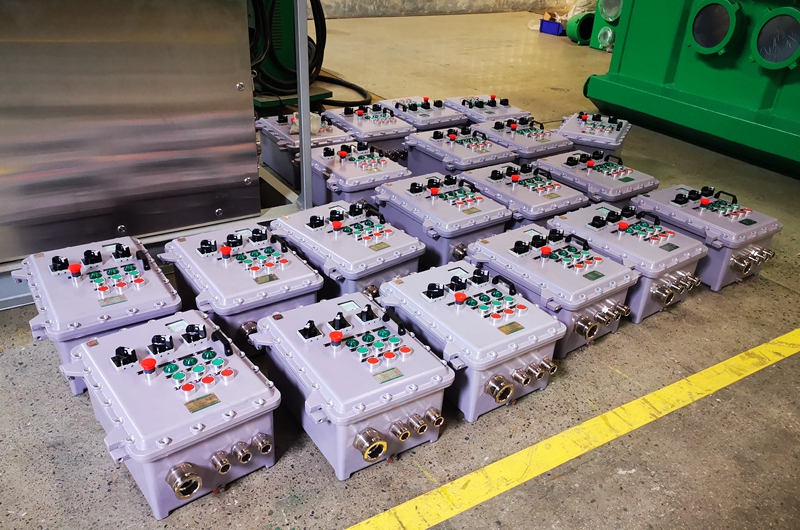 The mud agitator will be controlled by the control panel installed on one end of mud tank, and ON/OFF SWITCH will be installed besides the mud agitator for convenient operation, the user can control the on/off/emergency stop of the mud agitator easily when it is necessary. The mud gun will be installed to work together for agitating the drilling fluids to prevent it from sediments.
We can provide mud agitator, mud gun, centrifugal pump, mixing hopper, shale shaker, mud cleaner, vacuum degasser, desander, desilter, etc. equipments to the mud tank manufacturers locally, they can produce mud tank and use our equipments.