Recently one unit of high speed decanter centrifuge are shipping to drilling company for drilling mud low gravity solids separation. Normally there are 3 applications of drilling mud decanter centrifuge, the middle speed decanter centrifuge is used to treat HGS ( high gravity solids) , the high speed decanter centrifuge is used to treat LGS ( low gravity solids). The VFD decanter centrifuge can be used for both LGS and HGS, it can be also used for drilling waste management system with vertical cuttings dryer. The positive pressurized VFD control panel with PLC smart control and HMI touch screen, 3 motor VFD control, the flow rate can be adjusted by pump motor variable frequency.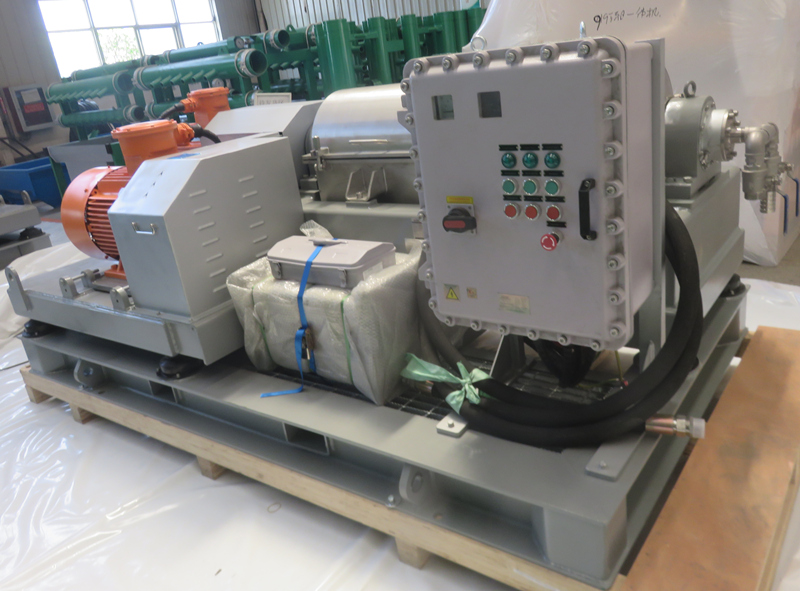 GNLW363CG is one of the most popular model high speed decanter centrifuge for drilling mud treatment. The bowl diameter is 14 inch, the bowl length is 50 inch, the max bowl speed is 3900rpm, the typical bowl speed is 3200rpm, the max G force is 3062G, the typical G force is 2062G, the cut point is 2~5 microns, the gearbox torch is 3500 N.M., gearbox ratio is 57:1, the differential speed is 38RPM, if for VFD decanter centrifuge the adjustable differential speed is 0~45rpm,the main motor is 37KW, the back drive motor is 11KW, recommend feeding pump is 7.5KW progressive cavity pump. If need higher treating capacity, GNLW364 series can be applied with bowl length 59.5 inch. The decanter centrifuge is installed after mud cleaner, vacuum degasser, on top of mud tank, with 4 installation legs, solids discharge trough, fluids flow pipe, the feeding pump can be screw pump or submersible slurry pump for option.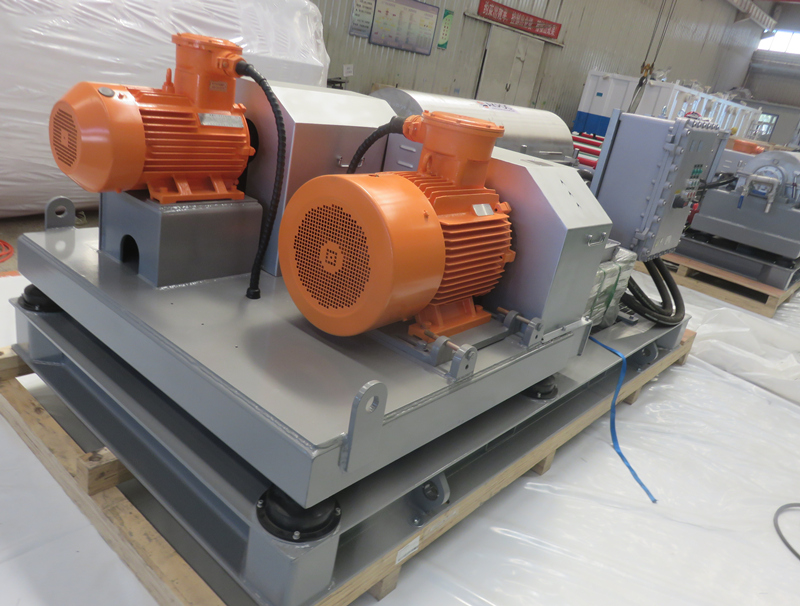 If you need high speed decanter centrifuge, middle speed decanter centrifuge, VFD decanter centrifuge for drilling mud low gravity solids and chemical dosing system, pls contact with GN solids control.