Last week, GN's new order of a new system for soil remediation was successfully delivered to a customer's job site in Seattle. This system mainly includes a high-G drying shaker, desilter, and a large bowl decanter centrifuge. Except for the main equipment, this system also includes some hoppers, tanks, centrifuge racks, pilling system and so on.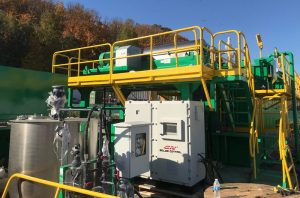 After years of development, GN has become a comprehensive company that can manufacture not only the single unit of solid control equipment, such as the shale shaker, decanter centrifuge, cutting dryer, mud cleaner, etc, but also it can manufacture many kinds of systems applied in the trenchless, tunneling, mining, oil and gas drilling. Either standard or customized, GN can all manufacture that for you.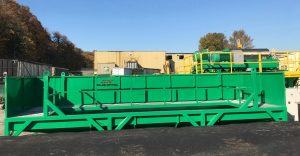 After treating by GN's equipment, the cuttings or solids will be dry enough and environmental friendly, can be directly disposed and recycled or reused. The high-G shaker's G force could reach up to 8 G and can make the wastes very dry. All the components are world famous brand, MARTIN motor, and the shaker screens are all adopting GN's new upgraded composite frame screen. The decanter centrifuge is 22 inch large bowl, the bowl material is made of very advanced and tough 2205 type stainless steel, all the screw conveyor's surface is covered by tungsten carbide tiles. The solid and liquid discharge port are also made of tungsten carbide inserts. The bearings are all made of SKF world famous bearing. The centrifuge is variable speed and controlled by world famous brand SIEMENS or ABB. The equipment can separate the solid size up to 2 to 5 microns, if adding some floccurant, the solid size for separation could reach almost zero.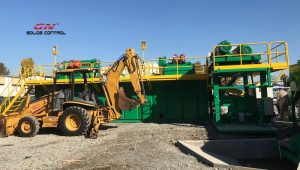 GN now is doing more and more international projects, welcome you to log on to our website www.gnsolidsamerica.com , and if you want to get more detailed info, you can send your inquiries to lucas@gnsolidscontrol.com.