Recently GN just got a new order of mud recycling system for 1000HP drilling rig from a customer in Romania. This is a full set of mud recycling system and now the production for the system is almost done, will ship to Europe very soon.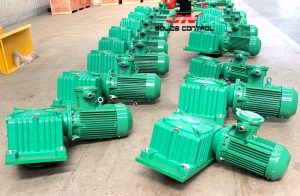 This system consists of the main components: 5 40 feet container sized mud tank, 3 shale shakers, 1 mud cleaner, 1 vacuum degasser, 2 centrifugal pumps, 2 mixing pumps, 20 agitators. The mud recycling system meets the Europe CE standard and ATEX explosion proof standard. Mud recycling system is very important during the drilling process, it will help maintain the property of the drilling mud at very good level, removing the unnecessary large sized solids and protecting the drilling equipment from being damaged by large solids.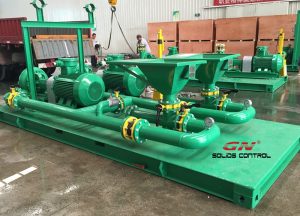 We can make a comparison, the mud pump is like the heart of the whole rig, the drilling mud is like the blood of the rig. And the mud recycling system is the key component that will make the heart and blood running healthy and strong. All the GN's solid control equipment in the mud recycling system is good quality with competitive price. GN's shale shaker's G force can reach up to 8 G, which will make the discharged solids drier and meeting the environmental requirement. The new and upgraded shaker screen is also a selling point for GN. We all know that during the drilling process, the shaker screens will be consumed a lot. GN's new composite screen has even better longevity, better performance and can store longer time than ever before.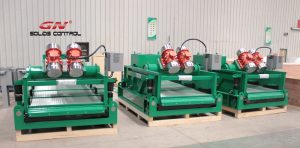 More and more customers from Europe and North America like GN's products and buy more and more GN's products. GN will continuously work hard to provide customers with the good quality but cost effective products.
Welcome to visit our website www.gnsolidsamerica.com and get more information, please send your inquiries to lucas@gnsolidscontrol.com .