As a professional decanter centrifuge manufacturer in China, GN Solids Control can produce decanter centrifuge from 9 inch to 30 inch bowl for different applications, also we can make customized designed decanter centrifuge for client's special requirement. Our main goal is to provide the best solution for liquid and solids separation, to get the cleaner and drier solids as much as possible.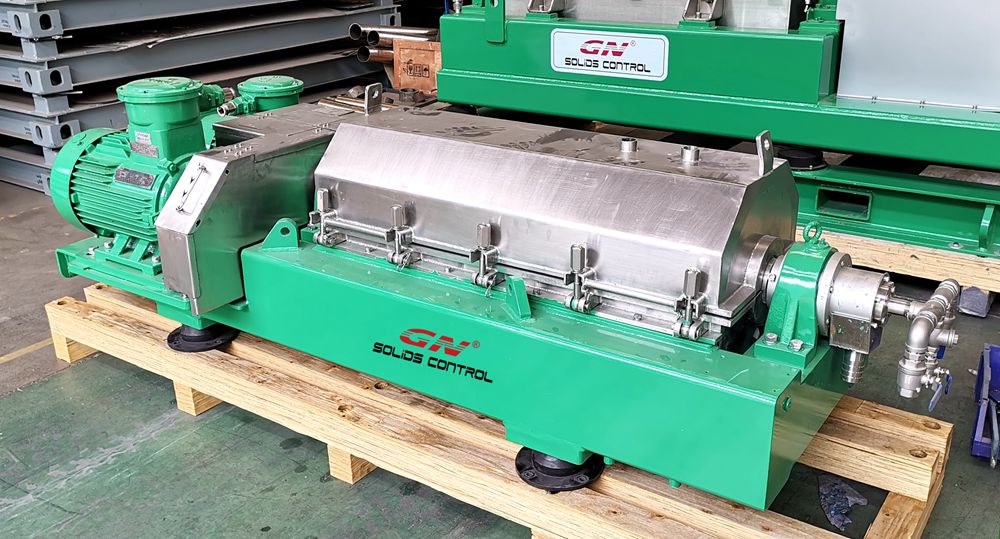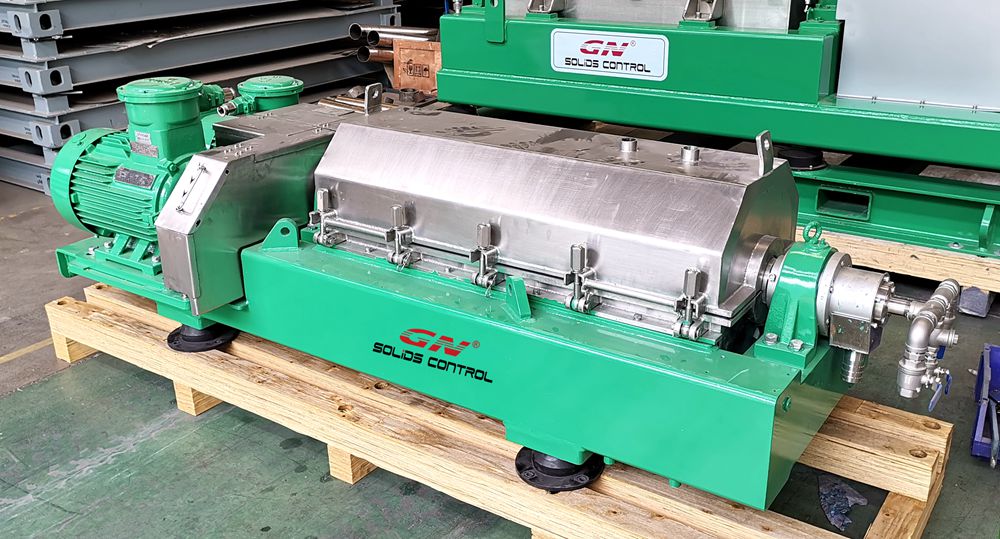 The GNLW224EP decanter centrifuge is mainly used for waste water treatment when the user need to get very pure clean water, it works together with dewatering unit by adding chemicals to help to separate the ultra fine solids easier. The internal structure is different with the normal centrifuge used for drilling fluids or other kinds of sludge.
The max bowl speed is up to 5000rpm , with the gearbox ratio is 95:1, the max gearbox torque is 1400N.M., with a 7.5HP back drive motor and 15HP main motor, the used is very easily to adjust the differential speed by VFD control panel, the smaller of the differential speed, with the same bowl speed, the clearer of the discharged water, the drier of the discharged solids. The max G force is up to 3077G. The bowl length is 924mm, the bowl diameter is 220mm, the ratio is 4.2, it means, the material fluids can stay in the centrifuge bowl for longer time, with the adjustable pond depth, it will definitely treat the fluids much better and make the discharged water much cleaner.
Sometimes the material to be treated is high corrosion fluids, so the centrifuge fluids touch components should be with high corrosion resistance. For example, the screw is made of stainless steel 304 by heat treatment to 1000℃, the bowl material is all made of SS316L, the collection box is made of stainless steel 304.
For more information, pls contact with GN solids control.