GN Solids control participate in ADIPEC 2019 successfully in Middle East. The oil exhibition information is as below:
Show time: November 11~14th, 2019
Stand No.: 10514
Location: ABU DHABI
What products we have showed at ADIPEC 2019?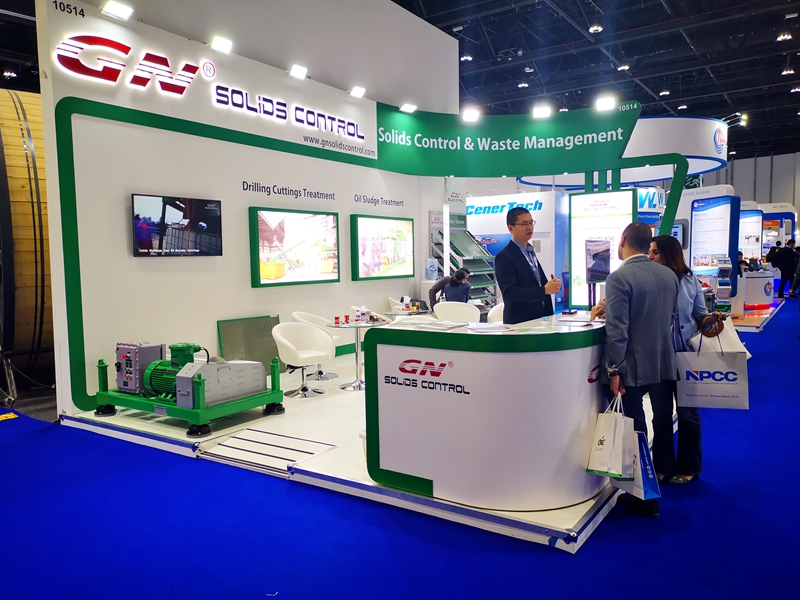 1) Decanter centrifuge : the decanter centrifuge can be widely used for solids control low gravity solids separation, drilling waste management system, oil sludge separation system, industrial waste water treatment system, dewatering unit, the max speed is 3900rpm, the normal working speed is 3200rpm, the separation cut point is 2~ 5 microns ; if with chemical dosing system, the separation cut point can be 1 microns. We can design and produce decanter centrifuge with 9 inch bowl diameter, 14 inch bowl, 18 inch bowl, 22 inch bowl, 30 inch bowl.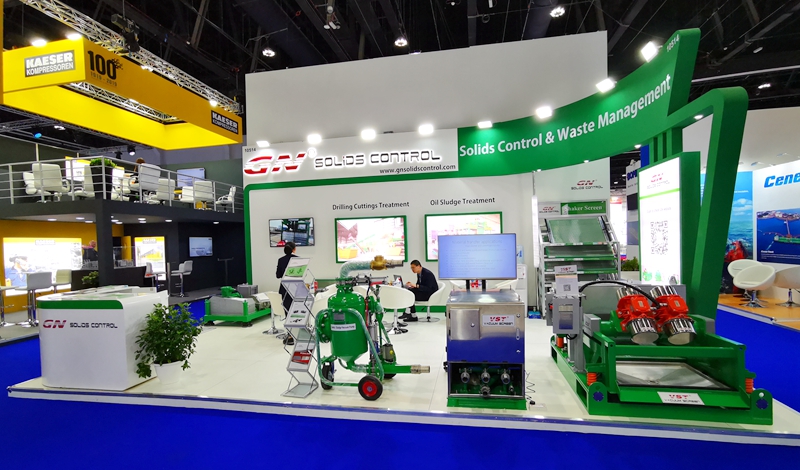 2) Shale shaker: The linear motion shale shaker is used to separate coarse solids from the drilling fluids, drilling waste, oil sludge and all the other type sludge to reduce the solids content, and separate the big solids
3) ViST screen is installed attached with shale shaker to improve the separation performance and get drying discharge solids, the collection hopper is installed under the last piece shaker screens and connect to the vacuum unit, the user need to prepare a air compressor to supply air to the ViST screen.
4) Solids vacuum pump: the vacuum pump can be used to transfer different kinds of sludge and solids, like oil sludge, drilling cuttings, drilling fluids, sand, silts, hazardous contaminated soils, dredging slurry and all other kinds of slurry.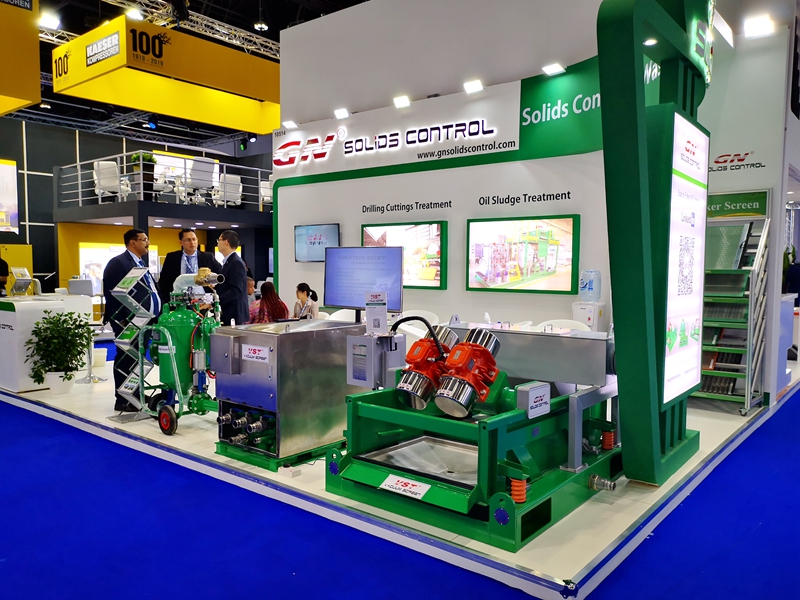 5) Shaker screen: we produce OEM and replacement composite material frame shaker screens, which is with longer working life and better performance, they are produced comply with API RP13C standard, all the wire mesh over API 60 use 3 layers stainless steel 316 material wire mesh. The storage life is up to 5 years.
We got positive feedback from our international clients, for more information, pls contact with GN solids sales.