Below is the photo of GN drilling waste management system working for CNPC project successfully, the client is satisfied with the performance, the oil on the cuttings is below 5%, it can meet the environmental regulation for landfill or for disposal. If the user need the OOC to be lower than 1%, we have Thermal desorption unit, the drilling waste management system can be used before TDU, it can save energy and save the operation cost of the TDU for the user.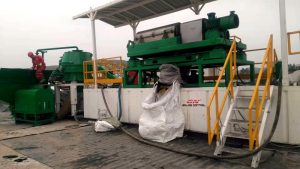 The drilling waste management system consists of VFD decanter centrifuge, vertical cuttings dryer, screw pump for feeding the centrifuge, screw pump as flushing pump of vertical cuttings dryer, mud tank for collection of the centrifuge fluids.
The features of the GN decanter centrifuge: The goods quality and proper design can ensure the goods separation performance of the decanter centrifuge.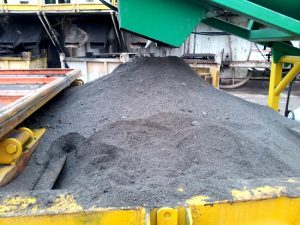 1) All the centrifuge bowl is made of duplex stainless steel 2205 or 2304, which is better than SS316 and SS304, the other components are made of SS316. The screw is made of SS304 by heating treatment.
2) The solids discharge port and fluids distribution port is interchangeable and protected by tungsten alloy.
3) The bearing is SKF brand bearing to ensure the longer working life.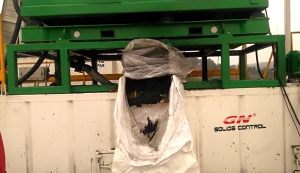 4) The VFD control panel is positive pressurized VFD control panel with PLC smart control. The software can be updated by connection with the computer. All the inverter is ABB brand for convenient sourcing locally by the international clients. It is much better and reliable than the normal explosion proof panel, which is not really " explosion proof" and very easily break off when the environmental temperature is high.
GN solids control can design customized drilling waste management system if they have special requirement, welcome to visit our facility and workshop in China.