As a drilling waste treatment equipments manufacturer in China, GN Solids Control produce drilling waste treatment equipments for both OBM, SOBM and WBM, including vertical cuttings dryer, waste decanter centrifuge, screw conveyor, high G drying shaker, waste vacuum pump, cuttings transfer pump, centrifuge feeding pump, fluids catching tank, etc.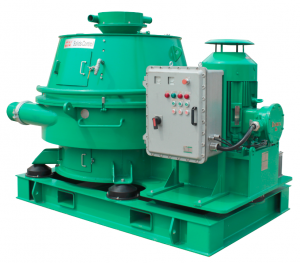 Vertical cuttings dryer is the ideal equipment to recover base fluids from oil based drilling waste, reduce the amount of OBM or SOBM on cuttings and reduce the waste volume to meet environmental objectives. Reduce fluid content prior to further treatment, thereby increasing process capacity.
The working process of vertical cuttings dryer system is as below: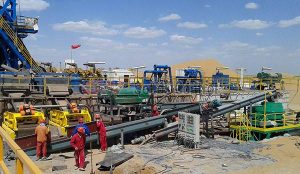 The screw conveyor collect the OBM drilling cuttings from primary shale shaker, and transfer the drilling cuttings and discharged out from screw conveyor outlet port to vertical cuttings dryer feeding port, the vertical cuttings dryer will take away the oil and water from the cuttings which will be discharged from VCD discharge port, the fluids will flow into the intermediate tank , and the centrifuge feeding pump will feed the fluids to waste decanter centrifuge for further treatment, the separation cut point is 2 ~ 5microns, most of the fine solids bigger than 5 microns will be separated out, and the treated fluids can be recovery by adding chemical additives, or the fluids flow to a fluids catching tank with dewatering centrifuge and chemical dosing unit for further treatment, the purpose is for final disposal of the fluids.
A zero discharge drilling cuttings treatment system including solids control system and drilling waste management system, which is working in closed loop to prevent the drilling waste splash in the ground and no need to dig a waste pit in the earth. The solids control system including primary shale shaker, desander, desilter, decanter centrifuge, the drilling waste treatment system including screw conveyor, vertical cuttings dryer, decanter centrifuge , fluids catching tank and skid.