One set of dewatering centrifuge package is shipped to Southeast Asia for TBM mud treatment and water recovery project. This is not the first dewatering centrifuge package to be used for TBM mud dewatering project, we ever used it for similar projects several years ago, pls check the working video from our website: https://www.gnsolidscontrol.com/video/gn-solids-control-drilling-mud-dewatering-system-working-video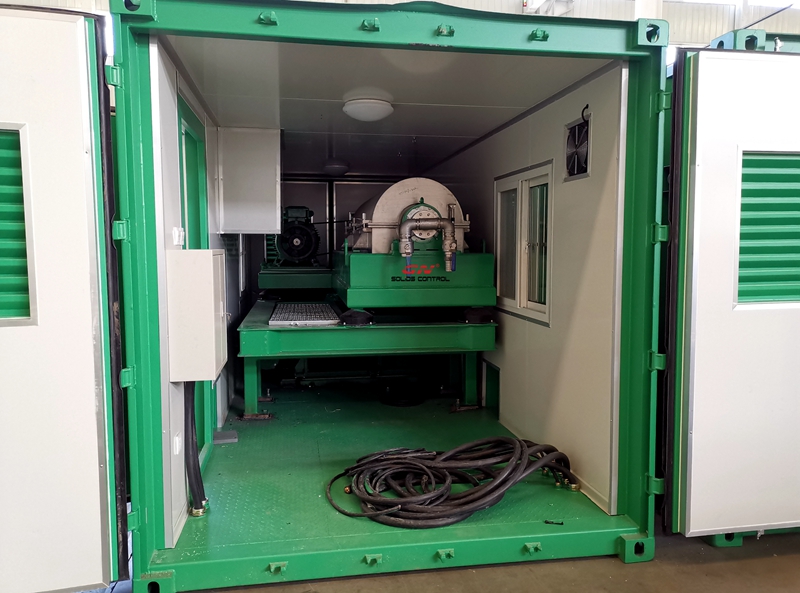 If you need the customized solution of huge volume mud treatment for TBM, Tunneling, Piling projects or other pipeline laying projects, pls contact with GN solids sales.
The technical specifications are as below:
1) 1 unit of GN dewatering decanter centrifuge laying into the 20ft container, the max speed is up to 3900rpm, the normal operation speed is 3200rpm, with separation cut point by mechanical separation is 2~5 microns. The max G force is up to 3063G, the normal G force is 2062 G, the bowl is made of duplex stainless steel 2205, the screw is made of stainless steel 304. The fluids distribution port and solids discharge port is made of tungsten carbide inserts and it is replaceable. The screw impeller is protected by tungsten carbide tiles for longer operation time.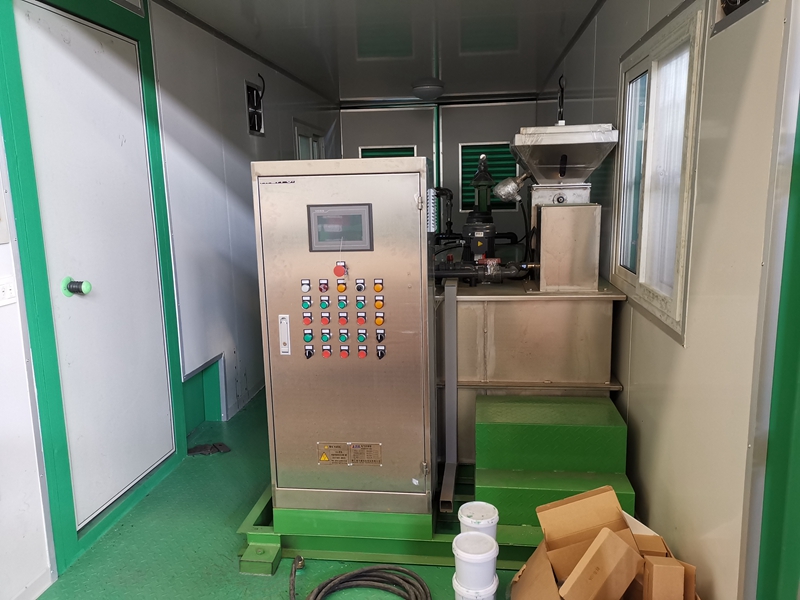 2) The chemical dosing system installed into a 20ft container, including 3 compartment tank with chemical feeding hopper, agitator, piping system and bracket, PLC control panel and chemical dosing pump. Normally flocculants will be added by the chemical dosing system to the decanter centrifuge feed pipe, so that the ultra fine solids will be accumulated to bigger size solids, the decanter centrifuge can separate them easily, it will increase the separation performance of the high speed decanter centrifuge.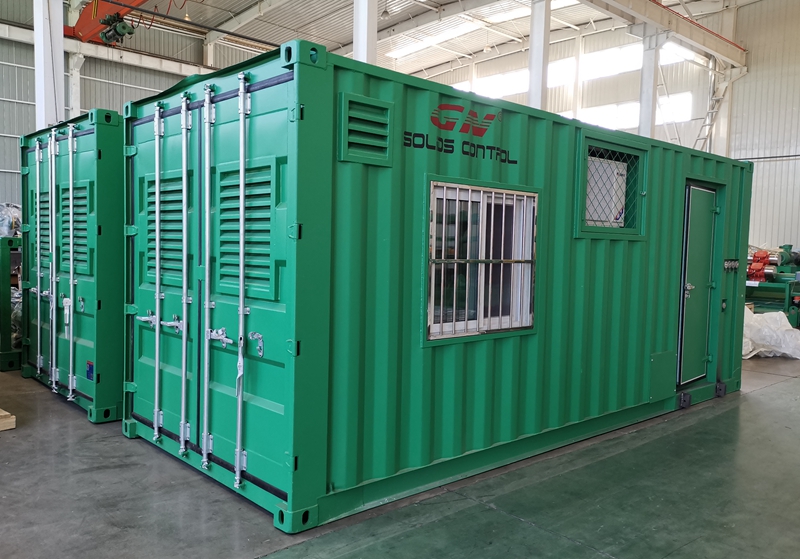 3) The container equipped with doors, windows, air conditioner, lightings, etc. accessories for customer's requirement. The 2 container design is customized design, usually we will put everything into a 40ft container for convenient transportation or without container as per client's option.