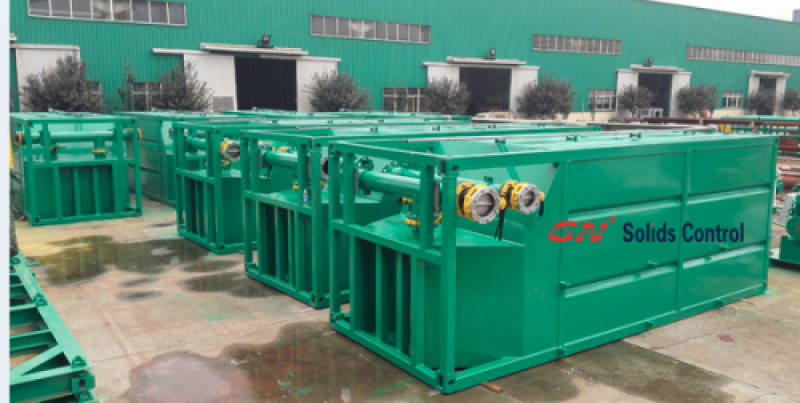 GN solids control has
designed and produced hundreds of  mud
tank system for oil drilling rigs since 2008. We were also invited by some
tenders of ONGC, Oil India etc. oil company for their mud tank system. If you
have requirement for solids control equipments and mud tanks system, pls
contact with GN solids control sales.
Specifications of painting/ coating:
Internal tank with 2 layers of anticorrosive coatings, tank
outside with 3 layers of coatings, sandblast before painting. Two pack Epoxy zinc,
thickness 75 μ  for inside tank,                                                                                  
     Two Pack( first layer and
middle layer) Epoxy hi-build containing anticorrosive pigmentstwice,  thickness 250 μ   , Surface pigmented( top coating) with high
quality light fast PU pigments, thickness 70 μ for outside tank.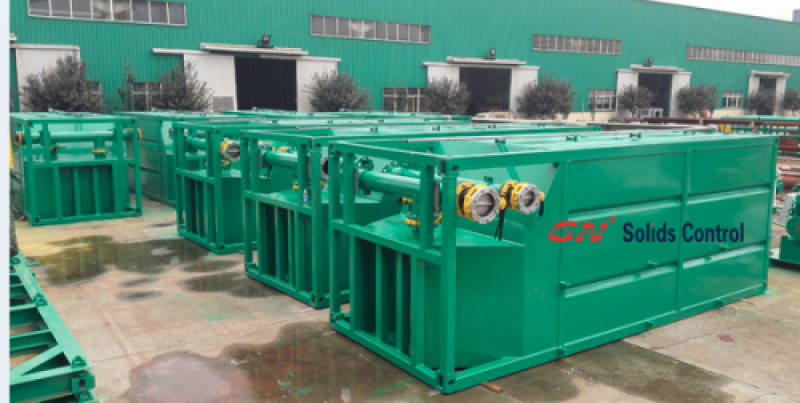 Mud tank materials:
Normally we make rectangular
tank for mud tank system,
sometimes we also make cylindrical tanks when rectangular tank is not suited
for the project, for example, limit of space, large volume, cheaper cost. For
rectangular tanks, we can make it open tank top or closed tank top or with
gratings cover. The mud tank dimension is calculated by the required storage
volume, we can make standard 40ft container size tank and customized size
tanks. The body(shell) of the tank is made of 6mm thickness corrugated steel plates, sometimes 8mm as required. The bottom plate is normally
8mm, sometimes 10mm as required. 3 runner oilfield tank skid with 250mm porch
on both sides.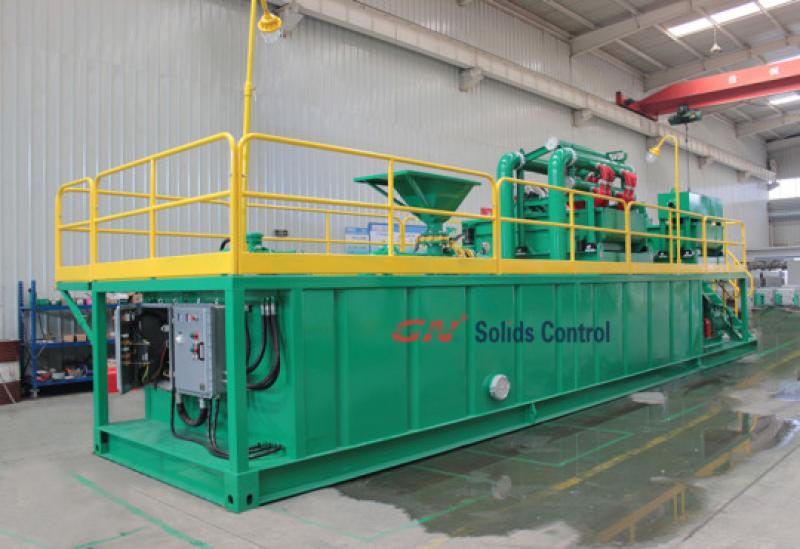 However the above mentioned specs could be varies for different tenders.
The mud tank system also equipped with shale shaker, mud cleaner, vacuum degasser,
decanter centrifuge, cavity pump, mud hopper, centrifugal pump, mud agitator, mud
gun, slurry pump, and also with necessary mud tank accessories, including clean
gate, man hole, guard rails, stairs, walkway, pipelines, valves, flexible hose,
hammer union, mud overflow line, lightings, etc,