Recently one set of construction mud solids liquid separation system are shipped to Australia, the equipments list are as below: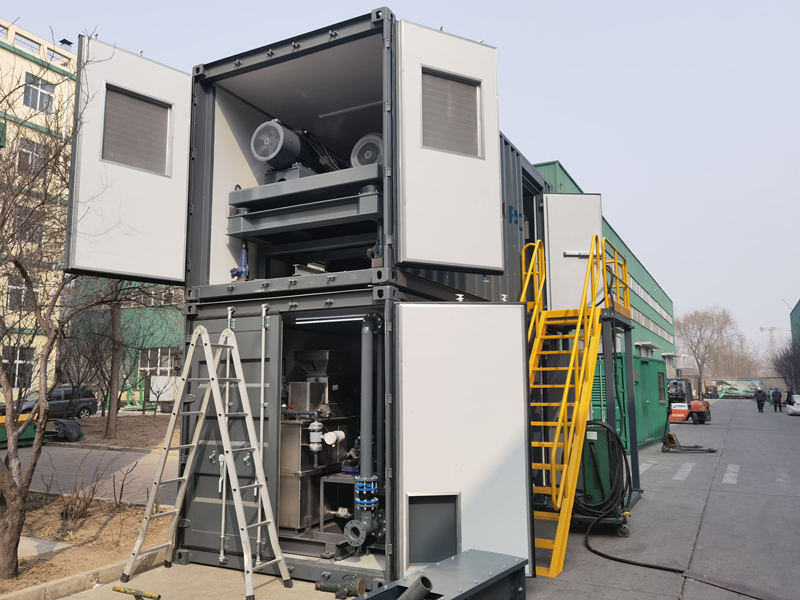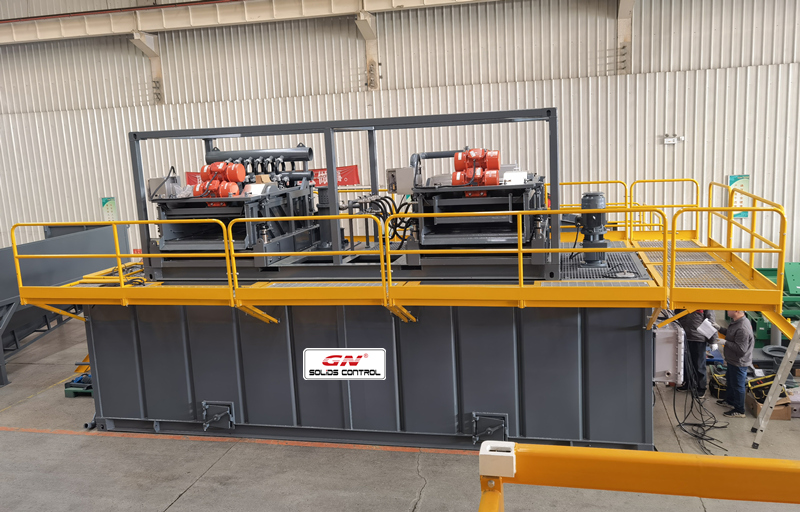 Linear Dewatering Vibrating Screen, GNLMZ1236
GNLMZ1236 dewatering vibration screen is especially designed to remove coarse solids from construction mud. Construction slurry dumped into a big hopper by the hydrovac truck. The main components including vibration motor, vibration beam assembly, upper beam assembly, feed end beam assembly, wallboard, support base, damping spring, adjusting pad, polyurethane screen panel, rail seat. Different with oilfield used shale shaker, the dewatering vibrator with a positive inclination angle of 4 degree adjustable, the design is suitable for different requirement to treat materials. The rubber damping spring with good damping effect, low noise, good resilience, stable mechanical performance, longer working life.
2 Double Deck mud treatment shale shaker, GNZS706, after the big stones are separated, the double deck shale shaker top layer screen is to separate the coarse solids of the slurry, the bottom layer screens are separated the fine solids size and reduce the solids content.
Mud cleaner with desilter cone, GNZJ703, after the fine solids are separated out by the double deck shale shaker bottom layer screen panel, the mud dropped into the fluids catching tank and the centrifugal pump suck the mud and feed the desilter cone, the separation cut point is 20 microns.
Dewatering decanter centrifuge, GNLW553C-VFD, once the solids size bigger than 20 microns are separated mostly, the decanter centrifuge feeding pump will transfer the fluids to dewatering centrifuge for dewatering, proper chemicals will be added to improve the separation efficiency. The discharged fluids will be much clean which can be reused or disposal.
Chemical dosing unit, both of the dewatering centrifuge and chemical dosing unit are designed as modular design, they are installed inside the container for convenient transportation and operation.