Last week we shipped one batch of centrifugal pump and decanter centrifuge to our Russia client, this is the repeat order from our client. The centrifugal pump is a multi function pump which can be widely used for oil and gas drilling solids control system and all the other solids and liquid separation system. In solids control system, centrifugal pump can be used as desander and desilter feeding pump, vacuum degasser jet pump, trip pump for trip tank, mixing pump, charging pump of mud pump, transfer pump.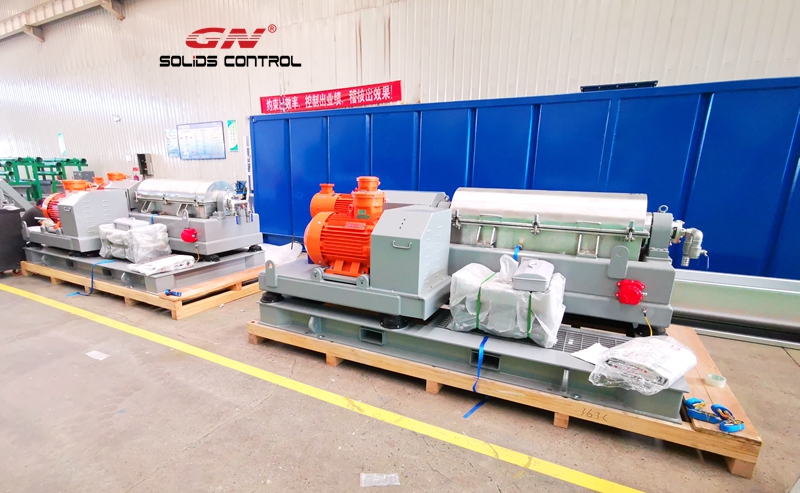 GN brand centrifugal pump features:
1) The wear parts-impeller, pump casing is made of wear resistant material: hard ductile iron alloy,which is much stronger than grey steel, grey steel has been widely used by many other centrifugal pump manufacturers in China, it is important to know the materials to be used clearly.
2) All the pump parts are 100% interchangeable with world famous brand centrifugal pump, we can provide interchangeable spare parts for client's old centrifugal pump
3) Mechanical seal for longer working life.
4) All bearings from FAG for reliable operation, not cheap brand bearing.
5) The skid for supporting pump and motor is made from casting instead of welding to provide reliable operation.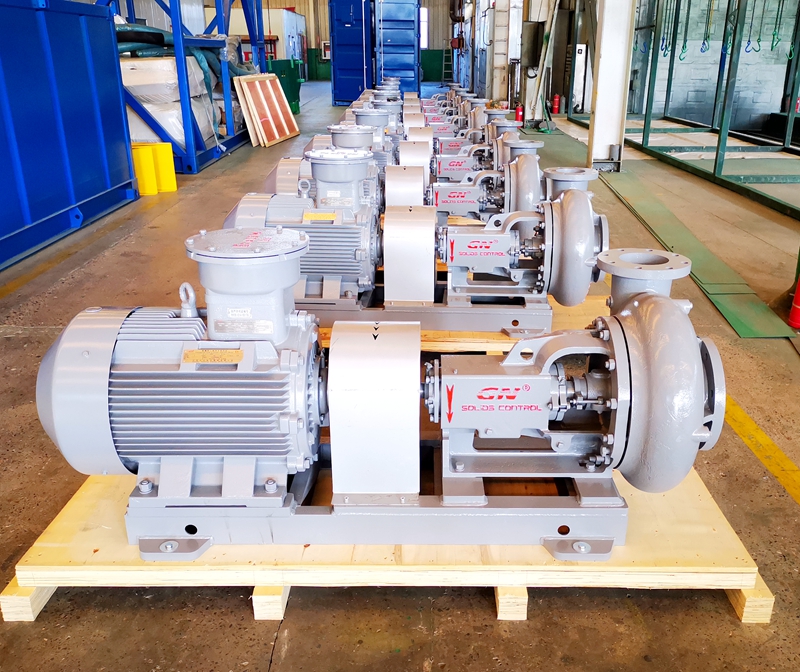 The decanter centrifuge will be used to treat drilling fluids, to separate the fine solids from the drilling fluids and reused to prepare for new drilling fluids for recovery. The decanter centrifuge can be installed with different speed pulley for different application, when 2200rpm pulley is used, it can be used for barite recovery, when 3200rpm pulley is used, it will be used for low gravity solids separation.
The impeller of screw is protected by tungsten carbide tiles for longer working life and repairable, the bearing is made of SKF brand, the bowl material is made of duplex stainless steel 2304.