2 units of GNLW554EP are shipped to a domestic company for waste water treatment. The project is to treat industrial waste water in an industrial area in Yunan Province.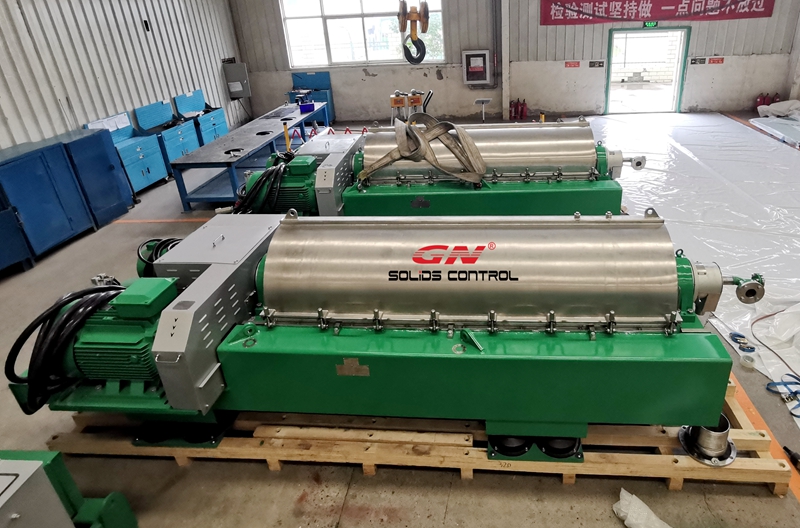 As one of the professional decanter centrifuge manufacturer in China, GN solids control can design and produce decanter centrifuge for different applications, with different bowl size, including 9 inch bowl, 14 inch bowl, 18 inch bowl, 22 inch bowl, 30 inch bowl. Each bowl size with different bowl length, for example, for 9 inch bowl centrifuge, we have GNLW223D, GNLW224D-VFD, GNLW224D, GNLW224D-VFD for solids removal unit for mining waste water treatment and slurry cleaning. Also we have GNLW224EP series to treat industrial waste water. For 22 inch bowl decanter centrifuge, GNLW553C-VFD is for solids control and drilling waste management and dewatering unit, GNLW554EP is mainly for industrial waste water treatment. The technical specification is as below: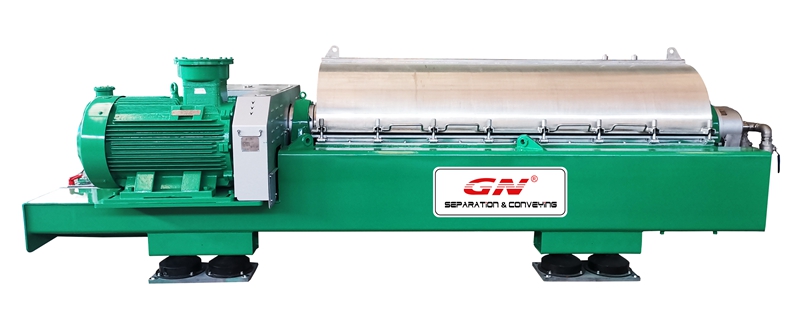 Bowl diameter 22 inch, bowl length 91 inch, designed capacity is 600gpm, typical capacity 480gpm, max G force is 3051G, typical G force 2412G, max bowl speed is 3150rpm, typical bowl speed is 2800rpm, the cut point is 2~5 microns, differential speed is 0 ~ 45 rpm, gearbox ratio is 35:1, main motor 120HP, back drive motor 60HP, proper chemicals should be added to separate ultra fine solids from the waste water. The bowl length/ diameter is 4.1, the material can stay in the screw for longer time to improve the separation efficiency.
The end user plan to use imported decanter centrifuge originally, after study GN decanter centrifuge features, international case study and production facility, they decided to use GN big bowl decanter centrifuge for convenient parts supply, after sales service, good performance and competitive price.
For more information, pls contact with GN sales engineer, we will make customized design decanter centrifuge solution for your requirement.