Recently 8 Sets of Inclined Plate Clarifier and 6 Sets of Decanter Centrifuge are ready for mud treatment projects, as one of the mud cleaning equipments and solids liquid separation equipments manufacturer in China, GN solids control has widely used our separation equipments for mud treatment, sludge treatment, waste water treatment, oil waste treatment, etc. industries. The 8 Sets Inclined Plate Clarifier is shipped to South America for industrial sludge treatment, the 6 Sets of high speed VFD Decanter Centrifuge are used for oil drilling mud treatment in China.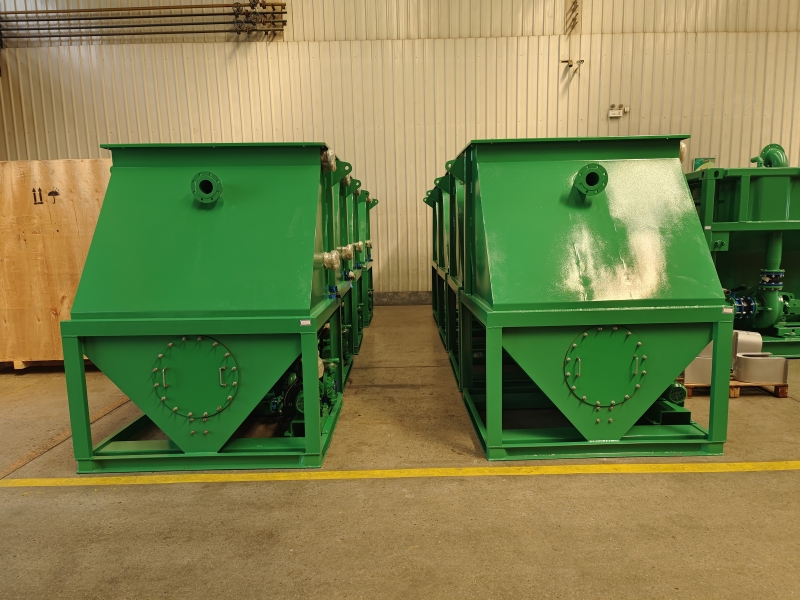 The inclined plate clarifier is firstly to be used for solids liquid separation in the oil sludge treatment system, chemicals like polymer pretreatment can improve the solids removal efficiency, it can be used based on different conditions and decide by the user. The working principal is that the inclined plate settling surfaces pitched at 55 degree angle. The solids slide down the plates in the sludge hopper, which can be transferred by a pump to solids collection box, the liquid remained in the top layer. The fluids flow to oil water separator for further treatment. The advantages of inclines plate clarifier is cheaper price, no electricity power required, simple operation, compact structure, high treating capacity, but it also with disadvantages such as lower treatment standard, it mainly used different gravity of the different materials, if the treatment result is required very high, the inclined plate clarifier can not be used.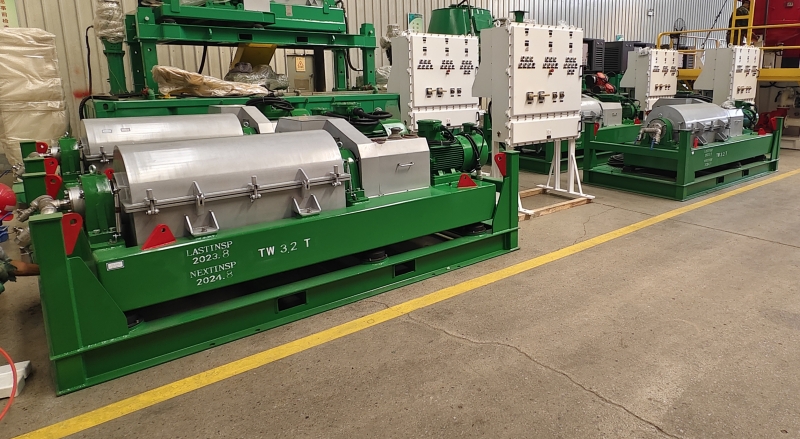 Decanter centrifuge is one of GN major equipment, we can produce different size, different application decanter centrifuge, from 9 inch bowl to 30 inch bowl, for oil & gas drilling mud treatment, dewatering unit, oil sludge treatment, industrial waste treatment, water treatment, tailings treatment, construction mud treatment, etc.
If you need a customized solution for your solids liquid separation, pls contact with GN solids.