Since its establishment, GN Solids Control is always an innovative company that is always striving to research and develop new technologies and upgrade its product fleets to improve its efficiency and help customers to save money. The commitment of keeping its technology and product on the cutting edge keeps GN as a leading manufacturer in the solid control area, not only in China but also in the world range. Recently GN just got the fabrication of a new product-centrifugal type degasser done in its China HQ, and GN is planning its debut at the upcoming largest oil show in Beijing-CIPPE.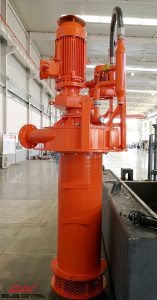 This centrifugal degasser adopts many advancing features of similar products from both China and all around the world. It could be applied in many kinds of drilling fluids recycling system to remove the cut-in gas from the drilling fluids for recovering the mud property, maintaining mud viscosity, improving drilling efficiency and reducing drilling cost.
Comparing with GN's ZCQ series vacuum degasser, GN centrifugal degasser inherited its advantages and also got some new great features below.
1. Compact design and small footprint, with its vertical structure, the centrifugal degasser could be  installed firmly as a very compact equipment , which will leave more space on tank surface for other solid control equipment.
2. Energy saving. The centrifugal degasser is no longer needing a vacuum pump to produce vacuum for removing the cut-in gas out of the mud which will save a lot of energy. And no extra feeding pump is needed for transferring the drilling mud into the degasser unit, which is also a cost and energy saving solution.
3. The impellers could also be used as agitators for preventing the solids settling at the bottom of the tank.
The centrifugal degasser is mainly composted of transmission unit, impelling unit, gas flow manifold, pressurizing unit, coarse piece separating unit and fixing pieces. The structure is simple and it could be manufactured in a short time to guarantee the requirement of some urgent delivery.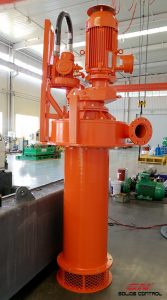 This centrifugal degasser is an optimized solids control equipment from the traditional degasser. If you are interested on this unit, please feel free to contact with GN for more information. Welcome to visit www.gnsolidsamerica.com and please send your inquiries to USA@gnsolidscontrol.com. We will try our best to help your business achieving great success.