One set of oil sludge treatment system is ready for shipment, we have standard oil sludge treatment system with different treating capacity 1 m3/h, 5m3/h, 15m3/h for option, also we can design customized oil sludge treatment system. The technical configuration for this oil sludge separation system is as below: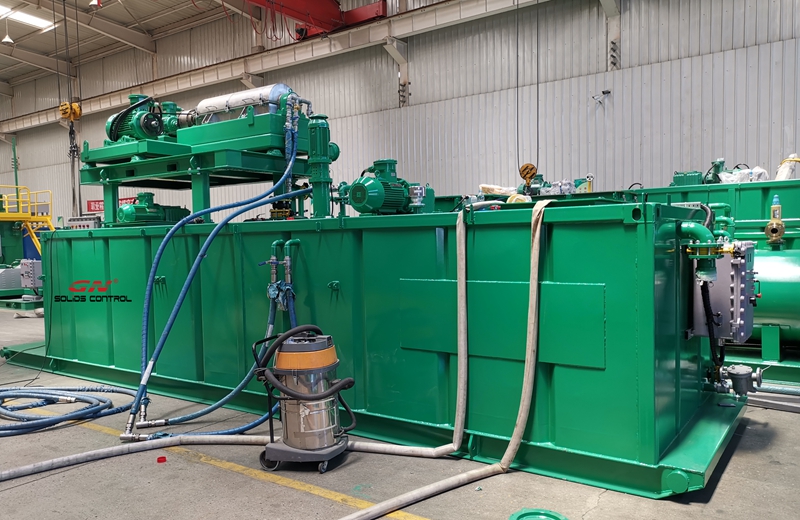 1) Coarse solids shaker unit: This unit is to separate the coarse solids from the tank bottom oil sludge which is consist of oil, solids and water. There is hot water spraying system and sealing cover to prevent splitting . The adjustable G force is up to 7.5G, 2 vibration motor is made of Italy Oil or US Martin brand. The shaker screen with 1mm or 2mm opening is installed on the shale shaker.
2) Decanter centrifuge package: Decanter centrifuge is used after the shale shaker to separate fine solids from the oil sludge, when working together with chemical dosing system, most of the ultra fine solids could be separated out. The clean fluids will drop down into the mud tank, there is mud agitator installed on top of the mud tank, the heating lines around the mud tank to heat the oil sludge for centrifuge to be separated easily.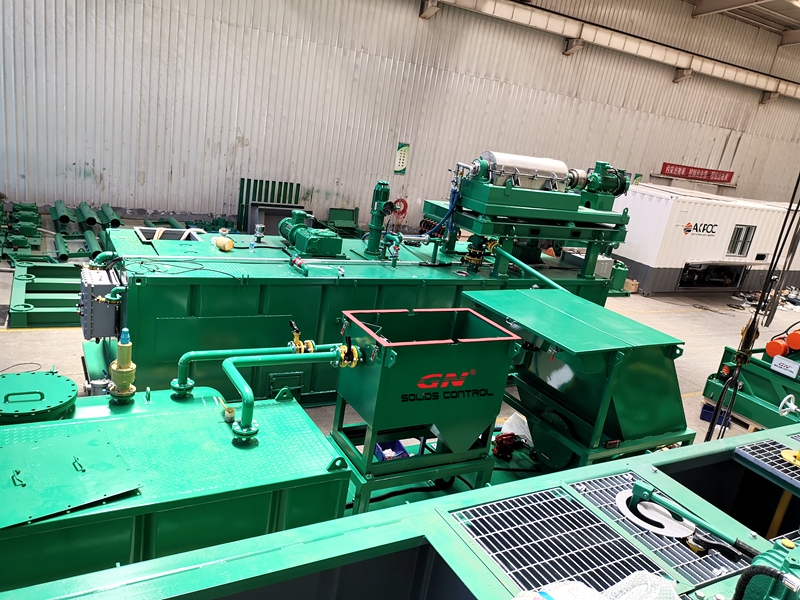 3) Inclined plate clarifier :to separate the ultra fine solids from the oil slurry, it should ensure the minimized suspend solids content remained in the fluids so that the oil water separator can work well.
4) Oil water separator to separate oil and water, the oil will flow to oil buffer tank once reached the limit level, it will pump to the oil storage tank automatically, there is liquid level meter to monitor the liquid level. The clean water will be pumped to the water storage tank.
If you need customized solution for oil sludge separation system, pls contact with GN sales engineer.