GN solids control has one unit of compact design oil sludge separation system in stock for sale, the treating capacity is 1 m3/h of oil sludge, the electric motor and control system are all with explosion proof which can be used for oil industry and crude oil refinery.
The technical specification is as below: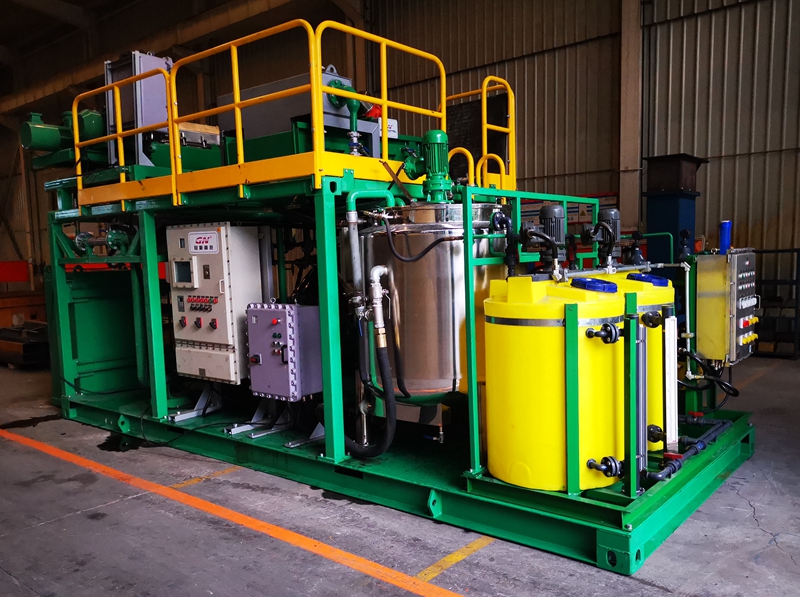 1) Pre-mixing modular: including one premixing tank which equipped agitator on top and electric heating lines internally. This is important process to separate oil easily and increase the oil sludge flowability.
2) Coarse screening modular: one unit of mini shale shaker to separate coarse solids from the oil sludge, the discharged fluids drop into the second tank with heating lines inside the tank. A feeding pump transfer the discharged fluids from shale shaker to decanter centrifuge by adding proper chemicals before feeding.
3) Decanter centrifuge to separate fine solids from oil water fluids mixture, the mechanical cut point is 2 microns. The normal speed is 4500rpm with VFD control panel, the bowl material is made of duplex stainless steel.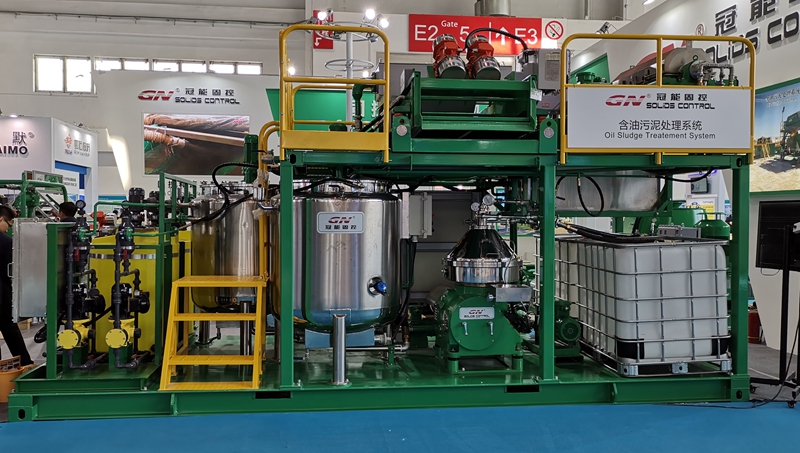 4) Disc centrifuge to separate oil and water and solids, the clean oil is storaged in a buffer box and the discharged water flow to another buffer box, which can be reused in the circulation system.
5) Chemical dosing unit to add proper chemicals into the oil sludge for easier separation and reach better result.
The system is compact design which can be shipped by containers, for big project of oil sludge treatment, the client can use this system as a testing unit before order a big oil sludge treatment, we have 5m3/h, 15m3/h big oil sludge treatment system for option. Normally vacuum pump is used to transfer the oil sludge from waste pit to our system.
For more information of the oil sludge treatment system, pls contact with GN solids control.