Recently one set of offshore mud tank system is ready for shipment, Because of the limit space for offshore platform, the design of the mud tank system is compact and easy transportation, the technical configuration is as below: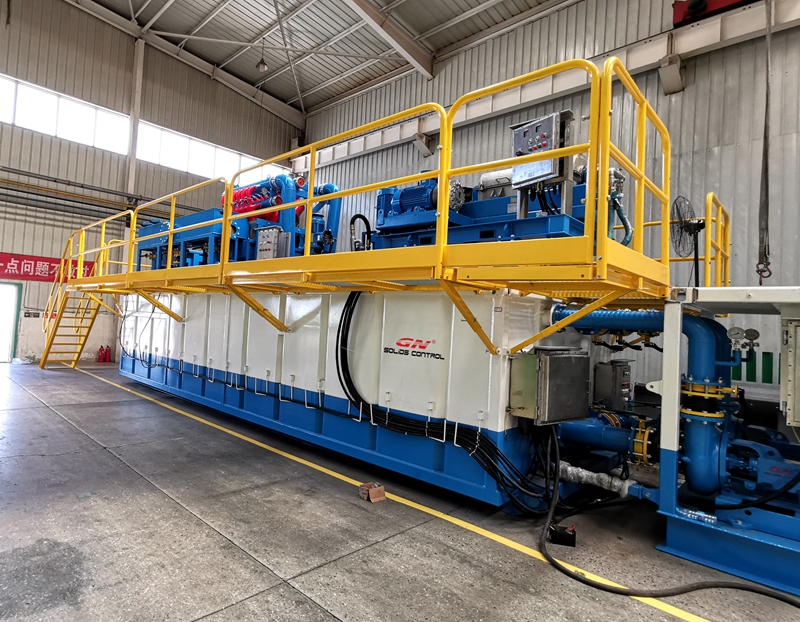 1) One unit of linear motion shale shaker to separate the coarse solids, the shaker screens are composite material frame with stainless steel 316L wire mesh for longer working life, so that the user do not need to waste much time on replace the shaker screens. The screen lock method is by wedges with ratchet wrench for convenient locking the screens.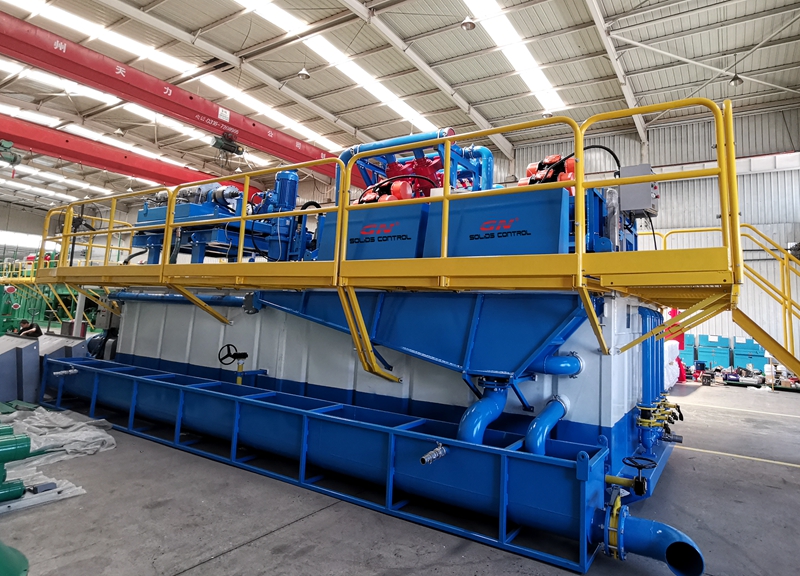 2) One unit of mud cleaner( desander cone, desilter cone and underflow shale shaker combination) with 2 centrifugal pump as feeding pump, the centrifugal pump is interchangeable with famous brand centrifugal pump, the hydrocyclones are 100% PU material for longer working life, if the mud temperature is higher than 80 degree, we will use metal cover outside the PU cone to prevent is from deformation.
3) One unit of decanter centrifuge with submersible slurry pump as feeding pump
4) Compact design mud tank with all the electric cables outside the mud tank for convenience replacement and check. The discharged solids/ cuttings are collected by a slant box and drop down to the screw conveyor to transfer the cuttings to the drilling waste management system.The user do not have to clean the floor and do not need extra skip to collect the waste cuttings. The handrail, walkway and stairs are installed with the mud tank.
5) The mixing hopper, mixing pump are installed on the mud mixing tank if the client need to prepare for new drilling fluids with the recovery drilling fluids.
If you need customized design mud tank system for offshore and onshore drilling, pls contact with GN solids control.