Recently one unit of mud cleaning package equipment is ready for shipment to New Zealand. The system consists of coarse shaker separation unit, fine mesh shale shaker unit, desilter unit and decanter centrifuge unit with chemical dosing unit. It can be widely used for hydrovac waste cleaning treatment, construction slurry dewatering system.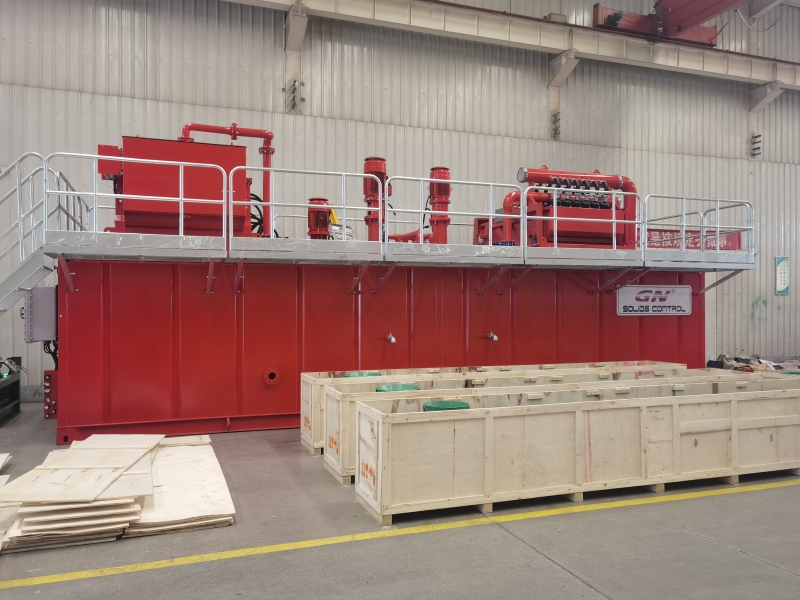 The coarse shaker separation unit with coarse shaker tank, the slurry from vacuum truck are loading to catch hopper which with spray nozzles and big hole mesh then drop into the coarse shaker to separate the coarse solids, stone, mess. Agitators are installed on top of catch tank to avoid solids sedimentation. The submersible slurry pump transfer the treated slurry and feed to fine mesh shale shaker.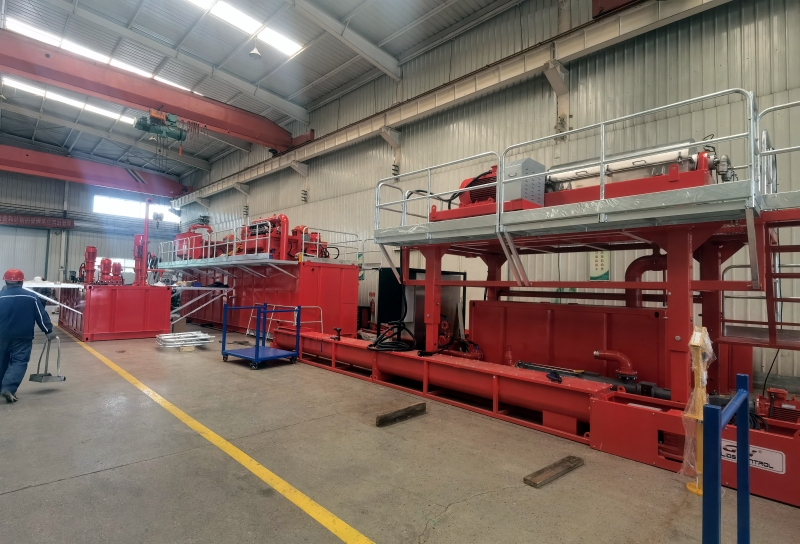 The fine mesh shale shaker separate the fine solids from the slurry and drop into shaker tank with mud agitator, the vertical pump feed the slurry to desilter cone, which can separate the solids bigger than 20 microns. The fluids is feed to decanter centrifuge which is installed on the telescopic skid, there is a fluids catching tank installed on the skid and under centrifuge to catch the treated fluids. A chemical dosing unit prepared for chemicals and feed to decanter centrifuge feed tube.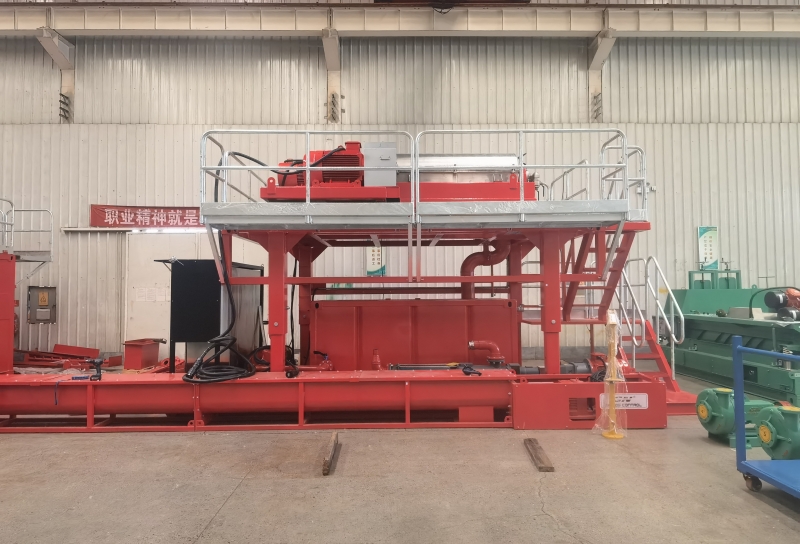 The hydrovac waste cleaning system has been widely used in North America and Australia, New Zealand. We can design customized slurry cleaning system according to client's requirement. The decanter centrifuge used for construction slurry dewatering system is normally big bowl big volume decanter centrifuge, 30 inch bowl diameter, 131 inch bowl length, the max speed is 2650rpm with max G force 3000G, the typical speed is 2200rpm with typical G force 2412G. The max mechanical capacity is 285m3/h, typical capacity is 225m3/h, the dewatering capacity is 50m3/h, main motor is 160KW, back motor is 90KW, with VFD control panel.