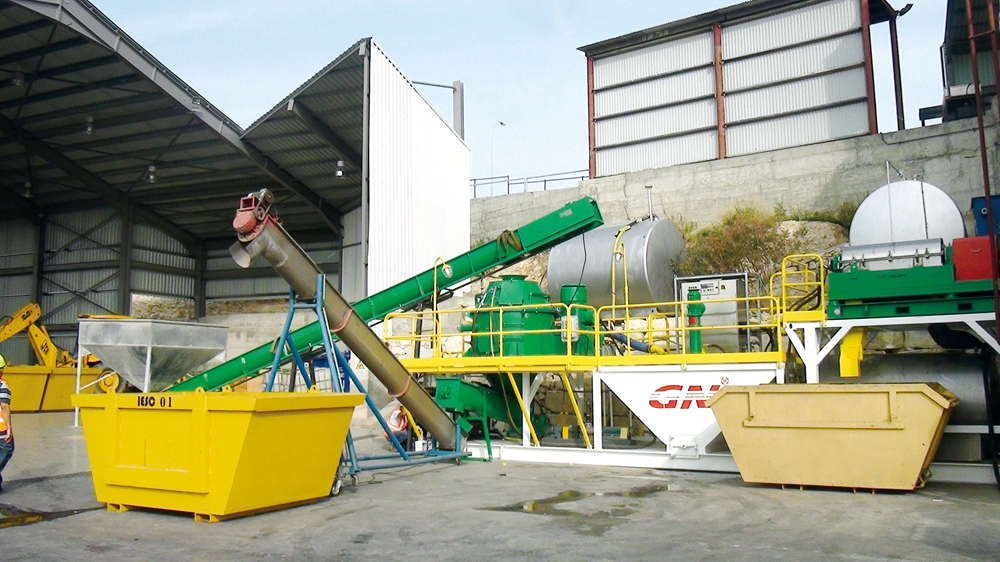 What is waste treatment in oil & gas drilling industry? It is the solution for Containment, Transportation, Treatment and Disposal of the drilling wastes. Its purpose is to protect the environment, to reduce the pollution,, to reduce the drilling waste disposal cost, to recover more useful drilling fluids for reuse.
The drilling fluids treatment process is that the mud generated from well head flow to solids control system for treatment, the useful fluids are reused to prepare for new drilling fluids by mixing with proper chemicals, the solids are drilling waste, which is a combination of solids and liquids, take oil based drilling waste as example, according to API solids size classification, the coarse solids size are bigger than 2000μm, the medium solids size range is 74~ 250μm, which can be separated by shaker screens, the fine solids size range is 44~74μm, which can be separated out by desander cone, the ultra fine solids size range is 2 ~44μm, which can be separated by 4 inch desilter cone and high speed decanter centrifuge, the colloidal size is smaller than 2μm, with chemical dosing unit, the dewatering centrifuge can separate it out. To improve the drilling waste treatment efficiency, the best solution is waste minimization.
The drilling waste treatment solution including cuttings handling system and cuttings treatment system. The cuttings handling system mainly consists of augers, waste collection hopper, vacuum pump, etc, the screw conveyor collect the drilling waste from solids control primary shaker and transfer to vertical cuttings dryer or high G drying shaker. The cuttings treatment system consists of vertical cuttings dryer, high G drying shaker, dewatering centrifuge, feeding pump, tank skid, skip, etc.
If you need drilling waste management solution for both onshore and offshore drilling rig, pls contact with GN solids control.