Recently GN solids control shipped one unit of large mud decanter centrifuge system to our TBM engineering client. The technical configuration is as below: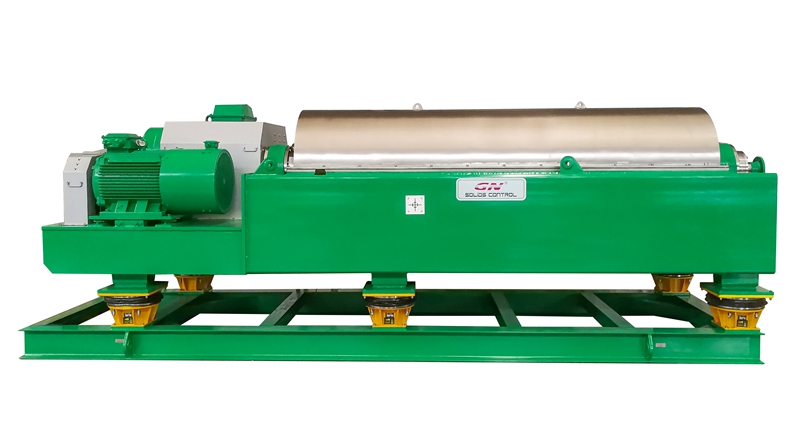 1) One unit of 30 inch bowl diameter decanter centrifuge GNLW764A-VFD, which is the largest model decanter centrifuge we produced, we also have smaller model decanter centrifuge, with 9 inch bowl, 14 inch bowl, 18 inch bowl, 22 inch bowl with different bowl length. The big bowl decanter centrifuge should be drived by GN made VFD control panel, for oil & gas industry, it should be positive pressurized VFD control panel, to comply with CNEX or IEC EX or ATEX explosion proof standard as per client's requirement. For HDD, TBM, Piling etc construction works, the VFD control panel is a non explosion proof control panel, no need a air compressor for air supply, but the main motor drive, ,back drive motor and pump motor are all controlled by the VFD control panel, to adjust the feed rate , to input different differential speed and input different main bowl speed to reach a better separation result. All of the 3 drives are from world famous brand ABB drive.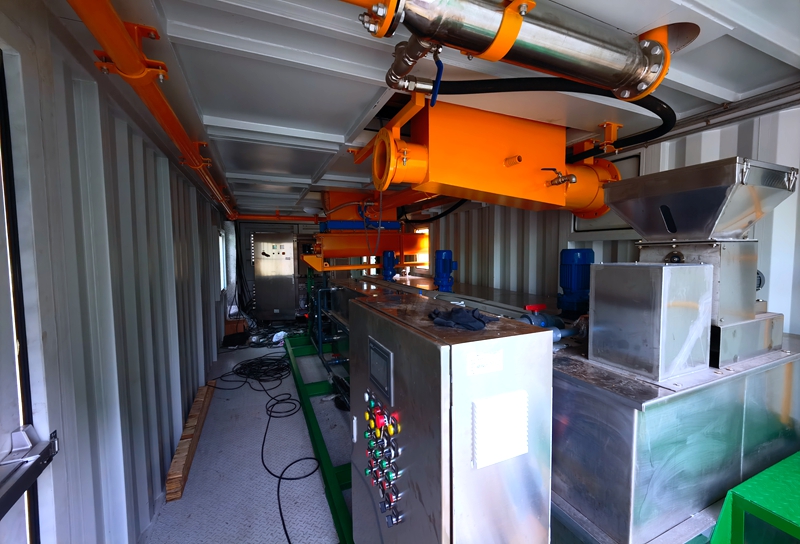 2) One unit of GNDW-6000L automatic chemical dosing unit, with treating capacity 6000L/h flocculants, which are installed inside the 20ft container, with windows, doors, lighting, air conditioner and others. The chemical dosing system including 3 compartment stainless steel material mixing tank, each compartment with its agitator, a screw conveyor transfer the dry powder flocculants and add to the mixing tank. The prepared chemicals are transferred to decanter centrifuge feed tube by chemical dosing pump, one for use, one as back up. The chemicals and mud are mixed in the decanter centrifuge feed tube, the ultra fine solids or suspended solids are aggregated into larger particles, so that the solids can be separated easily by decanter centrifuge, to get more pure water and drier solids waste.