GN drilling mud dewatering unit and solidification unit are successfully used in Africa jobsite.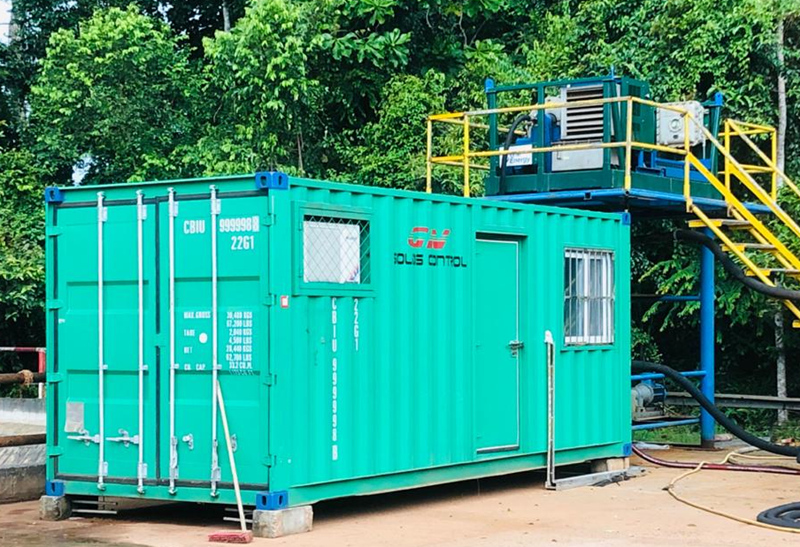 The drilling mud dewatering unit is ideal equipment to treat the water based drilling mud, it consists of VFD decanter centrifuge, chemical dosing unit, centrifuge feeding pump and fluids collection tank, all of the equipments are installed inside the container. By adding proper chemicals, most of the ultra fine solids are separated out from the fluids and collect in the tank, the solids are separated out and collected by cuttings box and screw conveyor to transfer to the big hopper of the solidification unit. The decanter centrifuge bowl is made of duplex stainless steel 2205 or 2304, the other bowl components are made of SS316L, the screw propeller is made of stainless steel material, and it is protected by tungsten carbide tiles, the open type propeller design will increase the treating efficiency.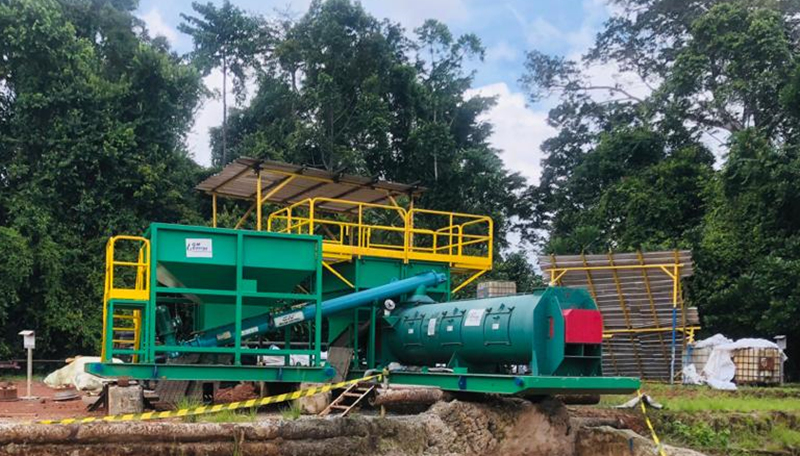 Solidification unit is the equipments to solidify materials so that the treated materials can be moved or landfilled without leakage to meet environmental protection standard. The discharged cuttings are collected in the big collection hopper and transferred by the bottom screw conveyor, the solidification materials are storage into 2 box, one is with absorbents, the other one is with cement, each box with its own transfer conveyor, the cuttings are mixed with the absorbents and cement in the shear mixer automatically.
If the user use the cuttings solidification unit directly, the consumption of the absorber and cements will be very huge, which makes the treatment cost not competitive. The drilling mud dewatering unit will reduce the moisture of the drilling mud effectively and the cuttings solidification unit can use less volume chemicals, and the discharged fluids can be reused or sent to third party water treatment facility for further treatment.
For more information, pls contact with GN solids sales.