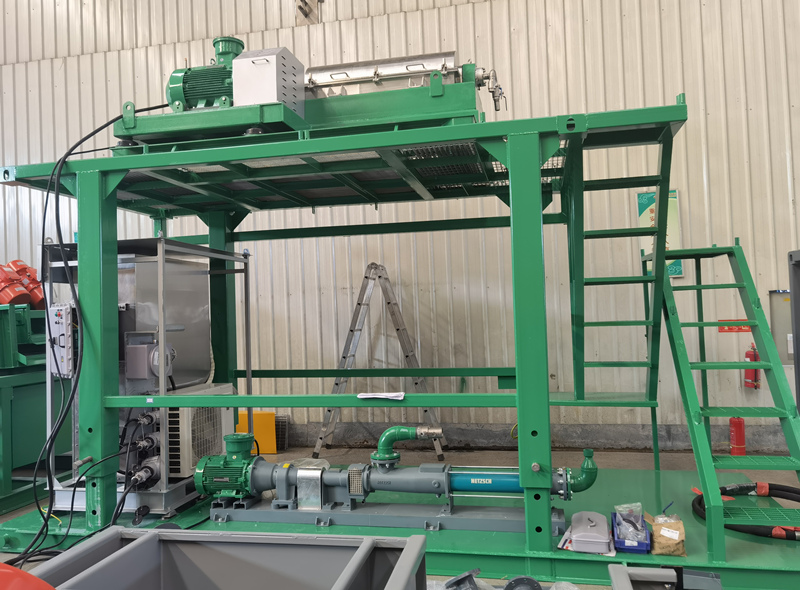 Recently one set of ATEX standard explosion proof decanter centrifuge are shipped to Middle East Customer. The features of the decanter centrifuge are as below: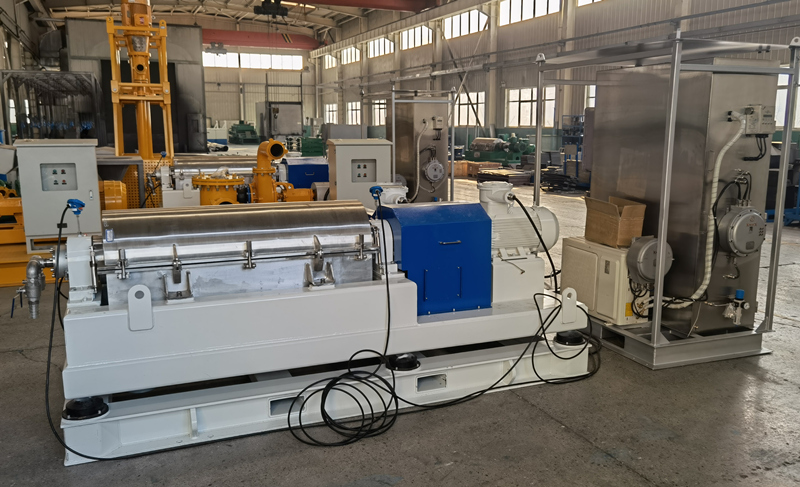 VFD control panel is positive pressurized VFD control panel with HMI smart control, comply with Europe ATEX explosion proof standard with air conditioner for cooling, which can work under ambient temperature up to +55 ℃.
The decanter centrifuge bowl is made of duplex stainless steel 2304, the screw is made of stainless steel 316L for heat treatment, the screw is protected by tungsten carbide tiles for longer working life, the open impeller will improve the centrifuga capacity. The bearing is made from SKF brand, the electric motor are ATEX explosion proof standard.
The centrifuge bowl diameter is 14 inch, the bowl length is 50inch, max bowl speed is 3900rpm, typical bowl speed is 3200rpm, the max G force is 3063G, and typical G force is 2062G
The variable G force and variable frequency design allow the wide application of the decanter centrifuge, GNLW363 recommend speed for barite recovery is 1800~2000rpm, for high gravity solids is 2200 ~2700rpm, for low gravity solids is 2700~3200rpm. The decanter centrifuge can be widely used for drilling fluids solids control, drilling waste management system, oil sludge treatment system, flocculants enhanced centrifuge dewatering unit and industrial waste water treatment.
Except for solids liquid separation decanter centrifuge, GN solids control also produce 3 phase decanter centrifuge, 3 phase disc centrifuge, 2 phase disc centrifuge, the bowl diameter ranged from 9 inch, 14 inch, 18 inch, 22 inch and 30 inch. For drilling waste management system, we also produce vertical cuttings dryer, screw conveyor and skid mounted system. If you need a ATEX, IEC EX standard decanter centrifuge for onshore or offshore project, pls contact with GN solids control.