Recently one unit of mud mixing tank and 8 sets of mixing pump are shipped to engineering company. The mud mixing tank including 2 round tank with transfer pump, electric control panel with skid, pipelines, valves. The mixing pump and mixing hopper are installed on the skid with pipelines. It is an independent part of mud mixing tank. The mud agitator are installed on top of the mud mixing tank for better agitating and mixing of the chemicals with the drilling fluids.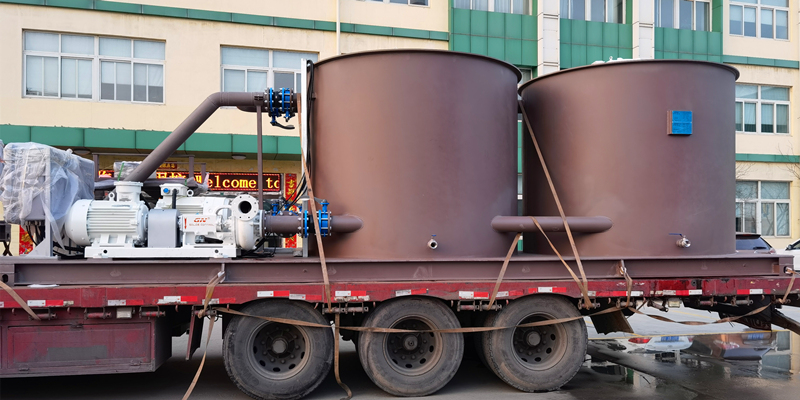 GN centrifugal pump is interchangeable with world famous brand centrifugal pump, including the bare pump and pump parts. The impeller and pump casing are made of ductile hard iron for better wear resistance. The centrifugal pump can be used as trip pump, mixing pump, super charging pump, transfer pump, feeding pump, etc.
We can design customized mud mixing system according to client's requirement, normally we design square shape mud tank, the jet mud mixer are connected with mud mixing tank as independent part. Except for mud mixing system, we also produce and design mud recycling system. According to different treating capacity, we have option for 200gpm, 400gpm, 600gpm, 800gpm, 1000gpm mud recycling system. We have 2 phase cleaning, 3 phase cleaning system for mud mixing system, 2 phase cleaning including shale shaker and desilter cone with mud mixing unit, 3 phase cleaning system including shale shaker, desander cone and desilter cone with mud mixing unit.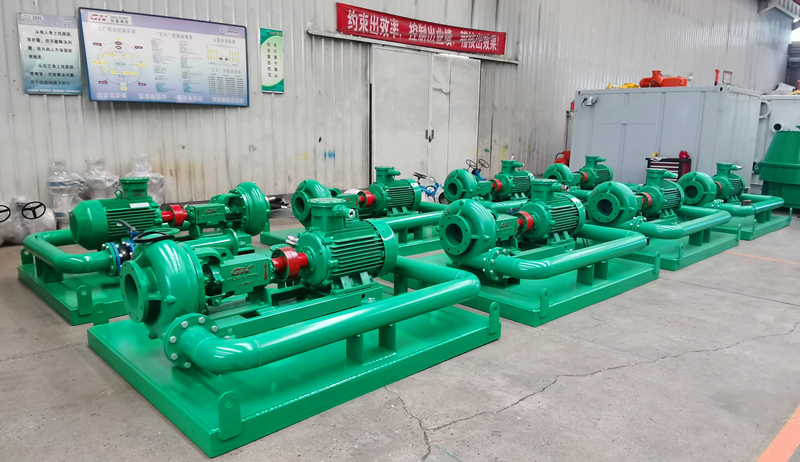 The mud agitator motor from 3KW to 22KW to suit for different size mud mixing tank, including GNJBQ030-D, GNJBQ055-D, GNJBQ075-DD, GNJBQ110-DD, GNJBQ150-DD, GNJBQ220-DD. The jet mud mixer including mud mixing hopper with different centrifugal pump, we can also install the mud mixing hopper on top of mud tank and the mixing pump installed on the tank skid or the mixing hopper and mixing pump both on the tank skid.