This week GN solids control shipped one batch of solids control centrifuges for drilling mud treatment to Russia.
The decanter centrifuge model is GNLW363CG, which is the best sold model and the most popular model. The technical specification is as below: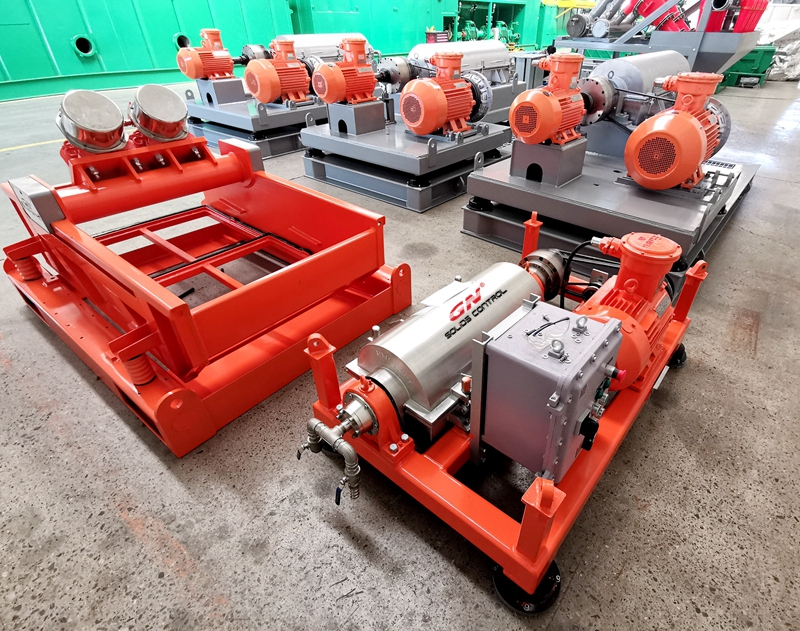 Bowl diameter: 360mm ( 14 inch)
Bowl length: 1270mm (50 inch)
Design capacity is 200gpm, the normal capacity for drilling mud treatment is 132 gpm. The max bowl speed is 3900 rpm, the typical bowl speed is 3200 rpm, max G force is 3063G, typical G force is 2062 G, the separation cut point is 2 ~5 microns, by adding flocculants, the separation cut point is up to 1 microns. The differential speed is 38 rpm for high speed decanter centrifuge, for variable frequency drive decanter centrifuge, the differential speed is 0~45 rpm. The gearbox ratio is 57:1, main motor power is 50 HP, the back drive motor power is 15HP, the matching pump motor power is 11HP. For different material conditions, the actual treating capacity will be various.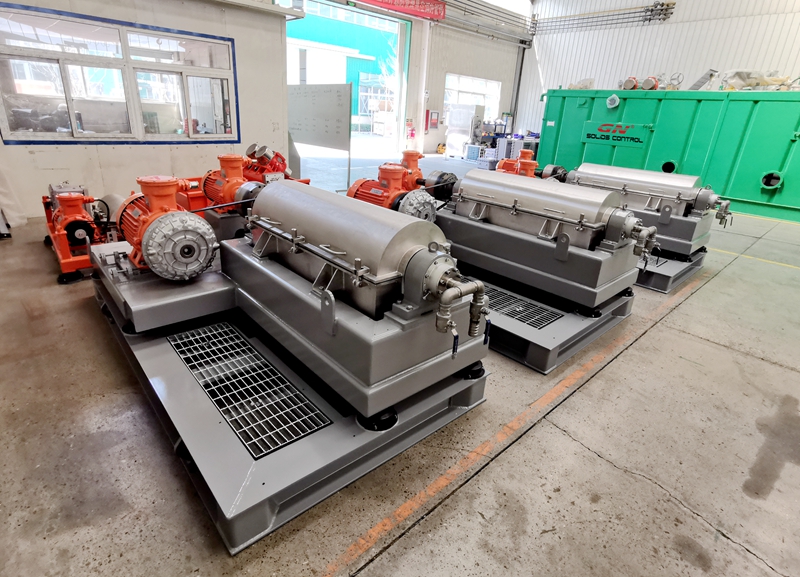 The universal features of GN decanter centrifuge:
1) The bowl assembly is made of duplex stainless steel 2205, which lasts longer than SS304 & SS316L , the other bowl components are made of stainless steel 316L.
2) The screw is made of stainless steel by centrifugal casting, the open impeller design increase the treating capacity and improve the performance.
3) The fluids distribution port and solids discharge port are all protected by tungdten carbide alloy and it is replaceable.
4) The screw propeller is protected by tungsten carbide tiles, which is abrasion resistance material , and once damaged, the tiles can be replaceable.
5) The bearings are SKF brand which can last long time.
6) The main motor, and back drive motor are installed in one side for convenient operation and compact design.