Recently GN solids control shipped another set of decanter centrifuge for oil sludge treatment to Brunei. The oil sludge treatment equipments in this project including: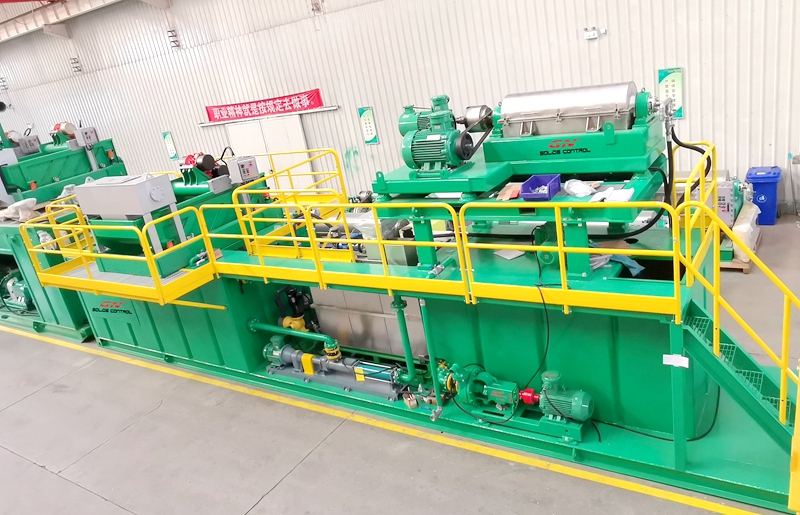 1. Shale shaker: the function is to separate coarse solids from the oil sludge, the discharged solids can be collected by waste container, the fluids can be feed to decanter centrifuge by screw pump for further treatment. If the user do not want to use coarse solids shale shaker, they can use a filter instead, but the coarse solids content should be very small.
2. Decanter centrifuge: The decanter centrifuge is to separate fine solids from the oil sludge, the cut point is 2~5 microns, by working with chemical dosing unit, the centrifuge separation performance could be improved.
3. Chemical dosing unit: the chemical can be added in pre-mixing process, decanter centrifuge process, disc centrifuge process( for oil water separation). Proper chemicals will improve the separation result. The user can do a laboratory test to choose correct type chemical.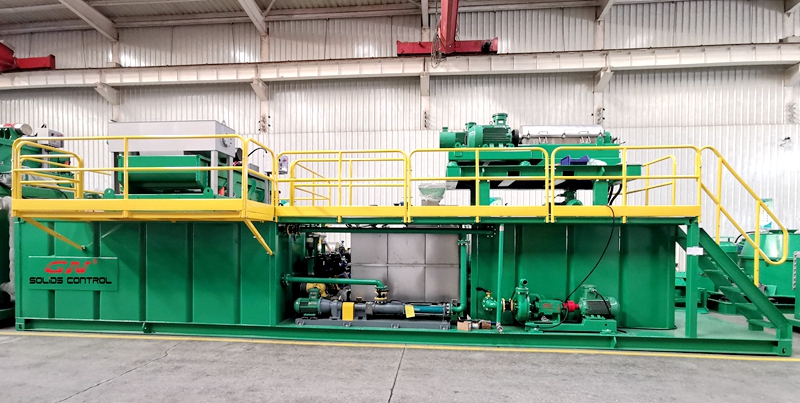 4. Mud tank: Including pre-mixing tank( if applicable, some clients do not have this process, but they need to ensure proper chemical jetting and mixing for the original oil sludge with proper solids content, density, viscosity), shale shaker tank, decanter centrifuge tank, buffer tank for oil and water, etc.
The client do not buy the complete oil sludge treatment system, only part of the equipments. Vacuum pump is widely used to pick up oil sludge from waste pit. It can be also used to transfer drilling cuttings, waste oil, dredging slurry, oil contaminated soil, sand, industrial waste water, etc. materials.
The vertical centrifuge is used to separate oil, water and solids, the recovery oil and water will be storaged in the buffer tank , then flow to the storage tank automatically. For more information, pls contact with GN solids control.