Recently one unit of mini solids vacuum pump and mini decanter centrifuge are ready for shipment for international customer. The mini solids vacuum pump is used for tank cleaning application, the mini decanter centrifuge is used for solids liquid separation.
GN solids control can produce vacuum pump with different flow rate, we have GNSP-40B, GNSP-20B, GNSP-10B for option, also we have GNSP-05B as Mini bilge cleaning sludge vacuum pump. The technical specification is as below: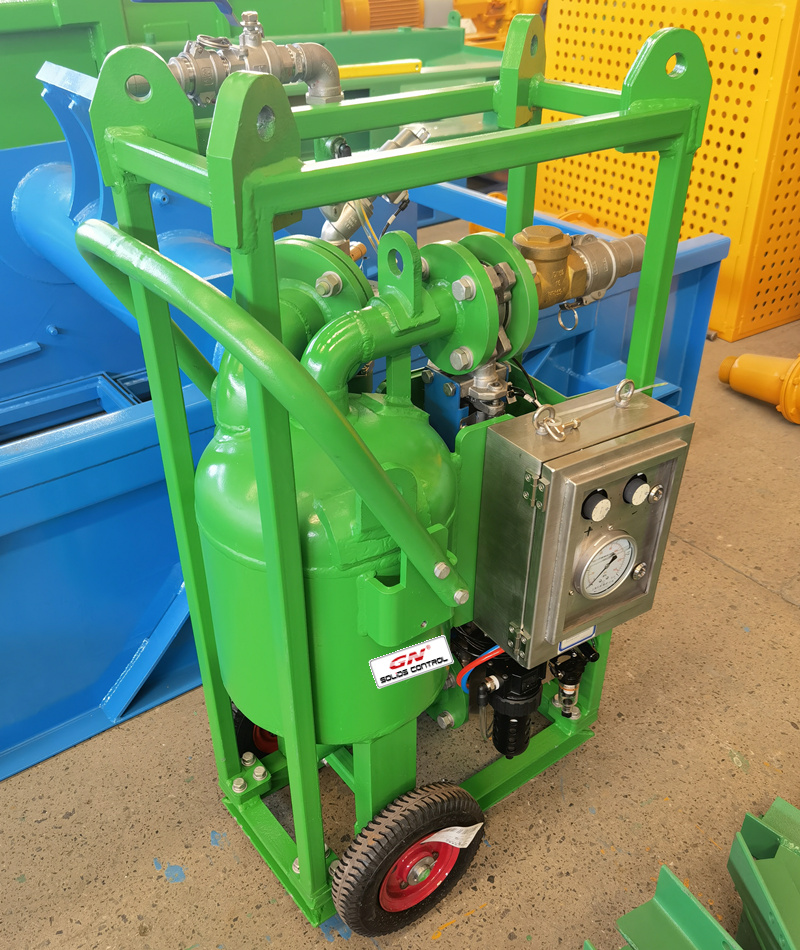 Max flow rate is 5m3/h for clear water, inlet and outlet size is 2 inch and air intake hose size is 1 inch, the vacuum degree is 85Kpa/25 inch HG( Mercury Column), the discharge head is 80m and pressure is 116PSI. The max horizontal discharge distance is 500m. The max solids content is 80%, and max solids size allowed to be sucked is 30mm.The pressure required is 550 ~ 690 Kpa and air demand is 4.3 m3/min ( 150 CFM). The mini vacuum pump can be used for the cleaning of residual waste inside the cabin and the transportation of loose materials. The higher flow rate vacuum pump can be used to transfer drilling waste, oil waste, crude oil tank bottom cleaning sludge, oil sludge, sand, contaminated soil and other sludge, especially it is 100% air operated pump which can be safely used in electricity limited area.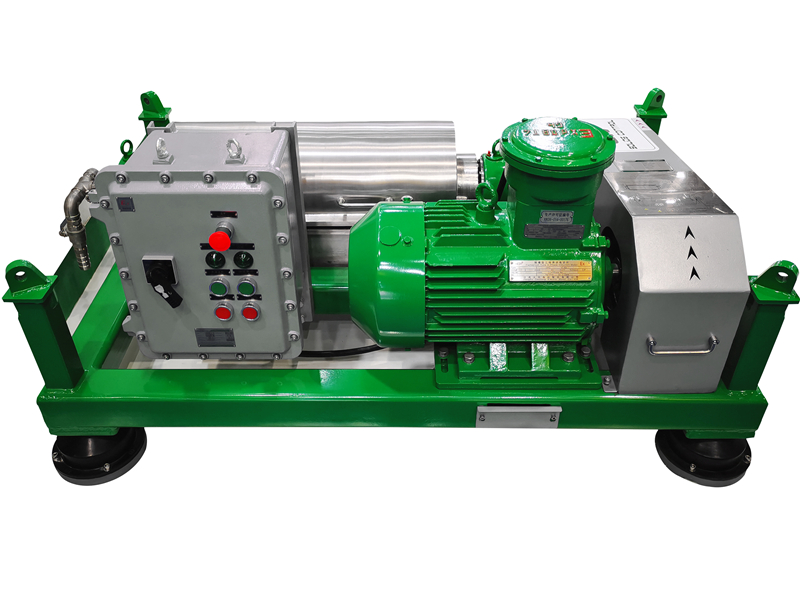 The mini decanter centrifuge with 9 inch centrifuge bowl, we have different models for different applications. GNLW223D baby decanter centrifuge with bowl length 26.4 inch, it can be widely used for diamond core drilling waste water treatment. If the user need a higher treating capacity and need the discharged water more clear, they can select a longer bowl length 36.4 inch, GNLW224ET-VFD.
If you need mini decanter centrifuge for solids liquid separation, pls contact with GN solids control.