Recently 2 packages of triple shale shaker and 2 sets of mud cleaner are ready for shipment in our factory. The technical configuration of triple shale shaker is as below: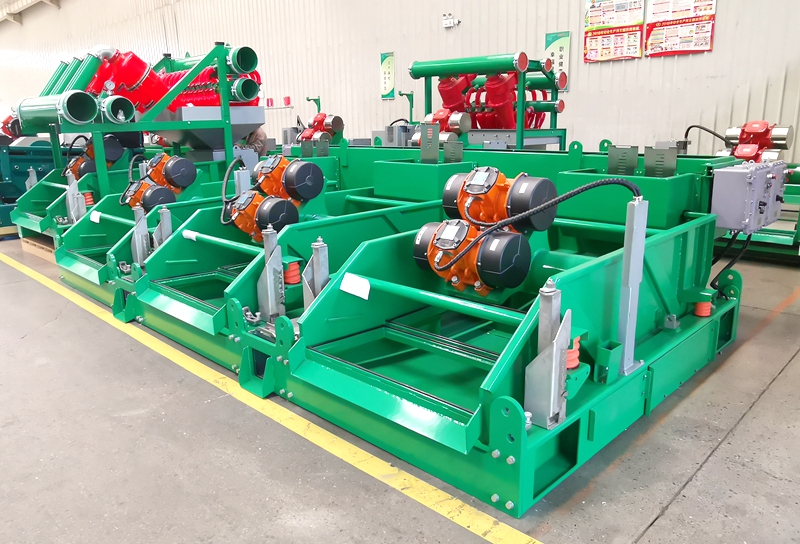 1) 3 units of GNZS594G-SHBF shale shaker which is equivalent with world famous model shale shaker, each shaker with 2 ea DGMS & IEC EX & ATEX approval vibration motor, each with 2.5HP power to provide high G force up to 7.5G. The shale shaker can be widely used for Suitable for Oil Based mud and cuttings, Water Based mud and cuttings, Synthetic based mud and cuttings, oily sludge. The shaker screen is durable composite material frame shaker screens with dimension 585x1165mm, the total screen area is 2.73m2.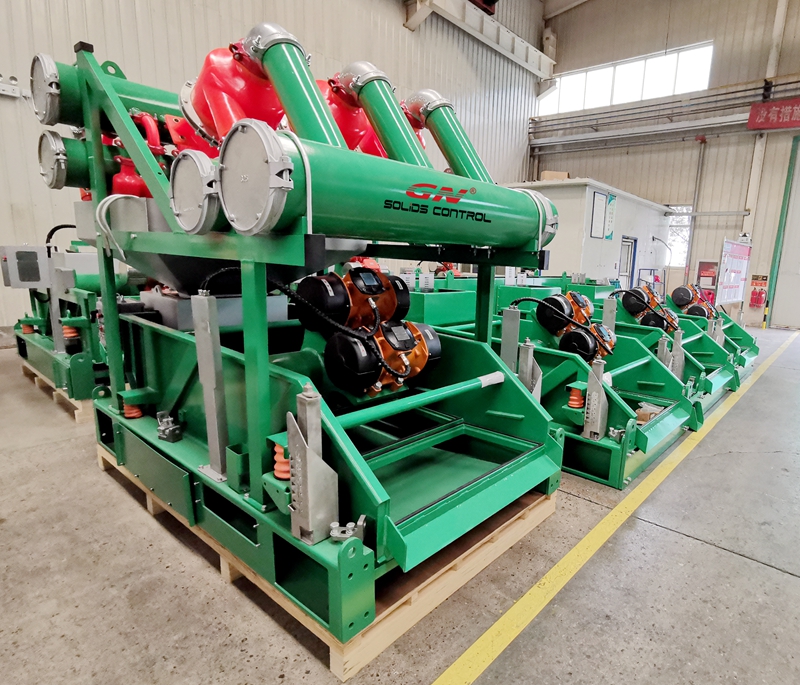 The shale shaker is dual motion shale shaker, one is linear motion shale shaker with max 140m3/h capacity, the other one is progressive elliptical motion with max 100m3/h, there is control on the starter to change the vibration motion. The starter with Cast aluminum Control Cabinet, the electrical components are from Siemens/ Schneider/ABB brand for convenient outsourcing.
2) Triple shaker skid with 2 ways slide gate as drain port, during shipment, the 3 shakers, possem belly and skid will be disassembly to suit for the container loading.
3) Possem belly with slide gate for convenient operation
The mud cleaner with the same bottom shale shaker and same dimension shaker screens, the top hydrocyclones frame installed with 3 nos of 12 inch desander cone, 20 nos of 4 inch desilter cone with total treating capacity of drilling fluids over 1500gpm. The 20 nos of 4 inch desilter cone in 10 sets. The cone material is 100% polyurethane for longer working life.
This is special designed for our customer's requirement, we have standard triple shale shaker and mud cleaner as GNZS594F-SHBF and GNZJ594F-3S16N if no special requirement.