Recently one batch of GN new type J version solids control shale shakers are ready for shipment to overseas client.
The features of new type J version solids control shale shakers as below: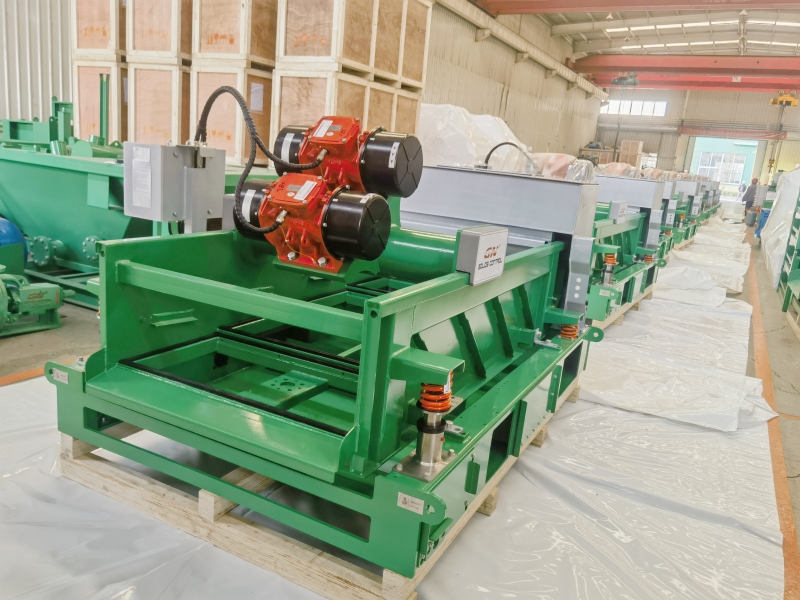 The bottom sealing rubber adopts new patent technology, convenient to replace, wear resistant polyurethane rubber strip wit good sealing effect and longer working life.
It can meet the requirement of drilling fluids shale shaker and mud cleaner with spill proof cover for option.
It meets the requirement of shale shaker installed ViST vacuum unit for option, to change the shale shaker to negative pressure shaker.
It is convenient to adjust the shaker deck angle, after angle adjustment, it can be locked to avoid loose.
the shale shaker stainless steel deck bottom rubber support system, to meet the long time anticorrosion for offshore drilling.
High strength imported famous brand spring, with good performance and longer working life.
The shaker screens installed on the shaker and mud cleaner is 585x1165mm composite material shaker screen, the total screen area is 2.73m2, 2ea of Italy Oil brand vibration motor drived the shale shaker and generates max 7.5 G force. During the transportation period, the shale shaker is locked by locking bolt to protect the shaker deck, once arrived at the jobsite, the locking bolt should be removed before start.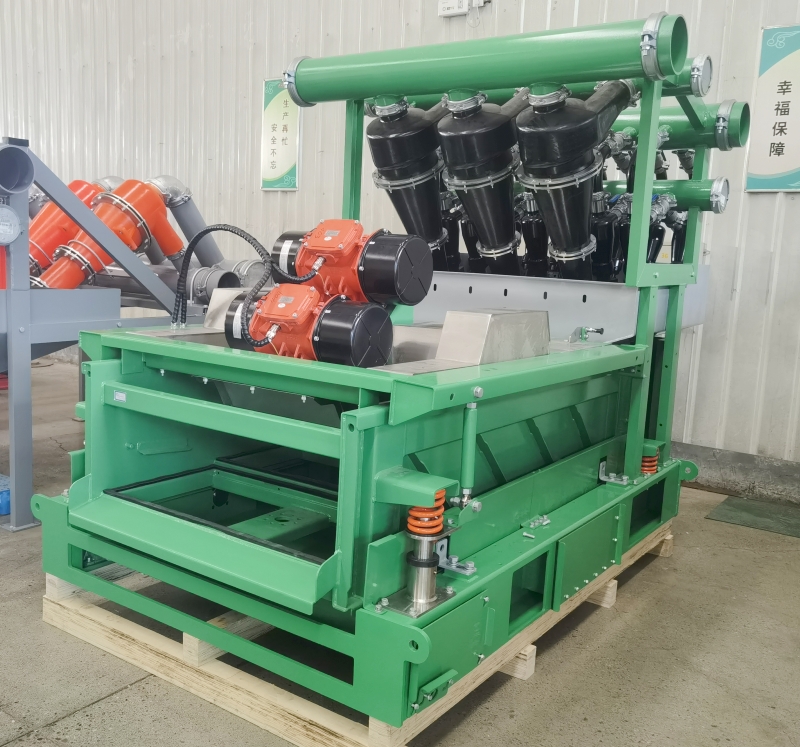 The different qty of desander cone and desilter cones assembly are installed on the mud cleaner as 2nd phase separation and 3rd phase separation. The bottom shaker model of mud cleaner is same with shale shaker.
Except for 4 panel shale shaker, we also produce 3 panels shale shaker, 2 panel shale shaker, double deck shale shaker, high G drying shaker, tandem shale shaker, etc., if you need a solids control shale shaker, pls contact with GN solids control.