Recently one set of mini decanter centrifuge and mini shale shaker are ready for shipment for mining exploration.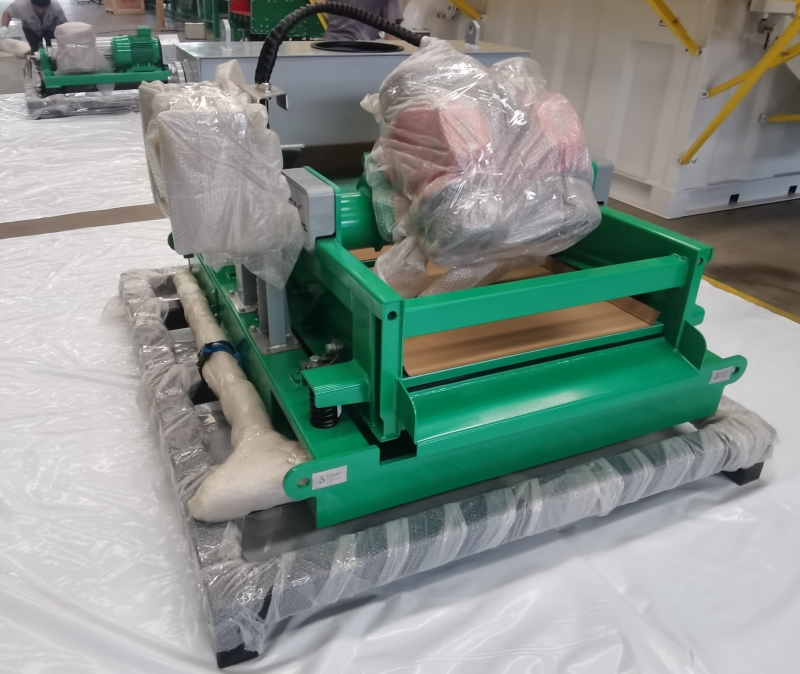 Mining shale shaker and decanter centrifuge are major equipments of diamond core drilling solids removal unit for waste water treatment. The mini shale shaker's function is to remove the coarse solids from the waste water, and reduce the solids content, so that the fluids feeding to decanter centrifuge can meet the feeding standard, which will improve the decanter centrifuge treatment performance. The decanter centrifuge is to remove the fine solids from the waste water and get much clean water, which can be reused for drilling. The purpose to use the solids removal unit is to recycle the water , reduce water consumption and reduce drilling cost.
If the coarse solids content is very less, a filter can be used before centrifuge to prevent coarse solids entering into decanter centrifuge, otherwise the centrifuge screw will be easily blocked and easily damaged by the coarse solids.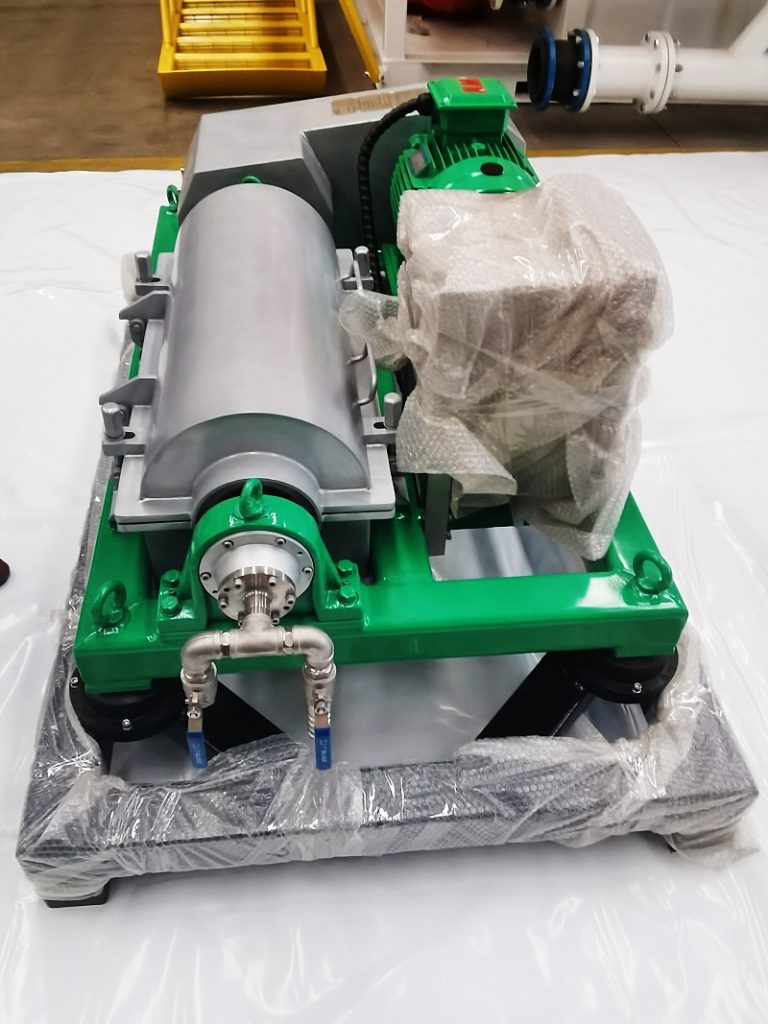 The 9 inch decanter centrifuge has 2 models for different applications. GNLW223 mini decanter centrifuge is the economic centrifuge for fine solids separation, the max speed is 4500rpm, and max G force is 2492G, the typical speed is 3800rpm, and working G force is 1777G, the design capacity is 130L/min, the typical capacity is 100L/min, the dewatering capacity is 1 m3/h.
When ultra fine solids required to be separated out, GNLW224F-VFD decanter centrifuge can be applied, the bowl length is 36.4 inch, the bowl length is longer for longer time clarification of material for better treatment performance. Max speed is 5000rpm, typical speed is 0 ~ 4500rpm, to reach working G force 2492G.A VFD control panel will adjust the main motor, back motor frequency to reach better treatment result.
For more information, pls contact with GN solids control.