Recently GN solids control shipped mini decanter centrifuge of solids liquid separation to South America clients. The mini decanter centrifuge can be widely used for the applications as: waste water treatment, diamond core drilling slurry treatment, and other solids liquid separation project. We have 2 different models of mini decanter centrifuge for option, the technical specification is as below: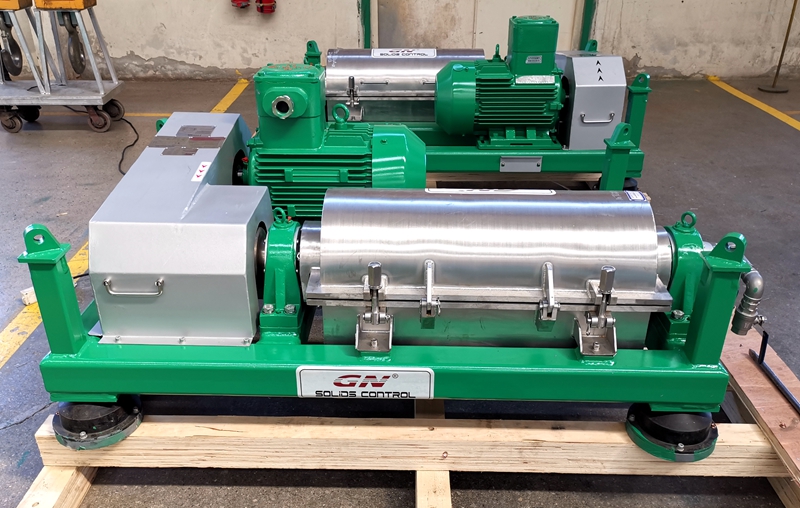 GNLW223D, the bowl diameter is 9 inch, bowl length is 26.4 inch, max speed is 4500rpm, normally we use 3800rpm to archive 1777G, the separation cut point is 2 ~5 microns, gearbox torch is 500N·M, this decanter centrifuge is normally used for core drilling solids removal unit, the SRU including mini shale shaker , mini decanter centrifuge ,feeding pump, transfer pump, mixing hopper, mixing pump, mud tank, slurry collection pump and pipelines. It can treat the slurry and recovery water, the client can save water consumption and save drilling cost.
It can be also used for oil sludge separation system, GN compact design oil sludge treatment unit is a 1m3/h oil sludge treatment system, including mini decanter centrifuge, 2 panel shale shaker, pre-mixing tank, oil sludge collection tank, centrifuge feeding pump, disc centrifuge, butter tank, oil storage tank, water storage tank, chemical dosing unit.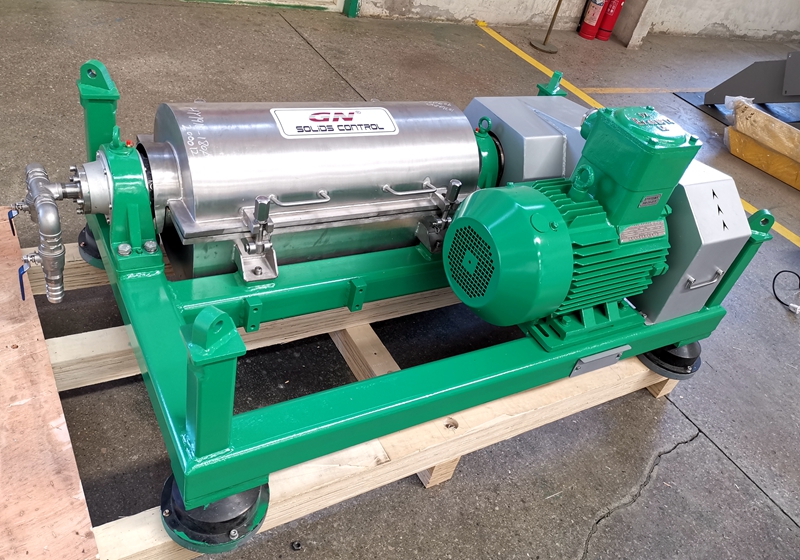 GNLW224EP-VFD, with same diameter bowl 9 inch, the bowl length is 36.4 inch, max speed is 5000rpm, the normal speed is 0~4500rpm, the max G force is 3077G, typical G force is 2492G, the gearbox ratio is 95:1, gearbox torch is 1400N.M, this model centrifuge with longer bowl length, and higher G force, it is suitable for waste water treatment, by working with flocculants, the decanter centrifuge can separate the ultra-fine solids from the waste water, so that it is qualified to be treated by chemicals in the next process.
For more information, pls contact GN solids control.