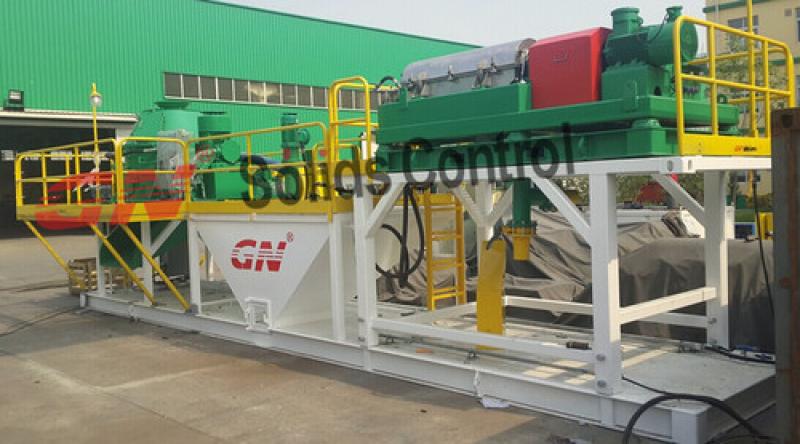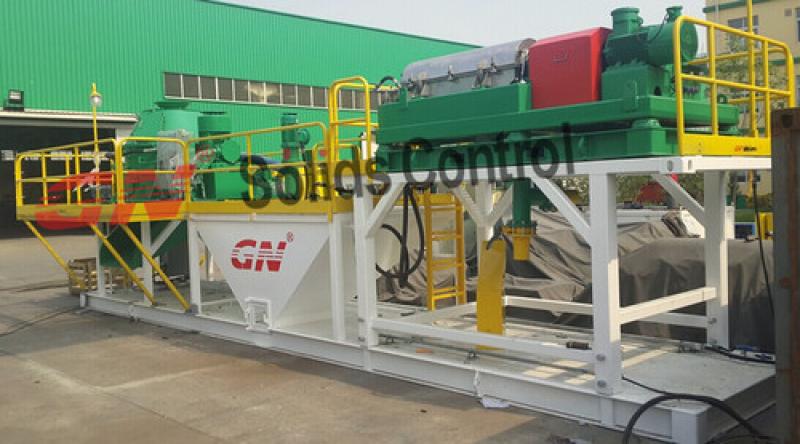 Recently, GN production department is busy with drilling waste management systems, because same orders come from different regions of world, one after another. The 3 OBM waste management systems are respectively for Asia, West Africa and Middle East.
This is a standard system with GNCD930C vertical cutting dryer, a hopper shape tank for receiving the liquid from the vertical cutting dryer, and a GNLW363BG-VFD for further treatment of drilling liquid. Solids parts discharged by this system is always buried or made into mud plate before burying.
When designing this system, besides the basic functions, GN engineer team take into consideration lots of factors, even including small details. As below:
In GNCD930 vertical cutting dryer, air flushing system adopted for avoiding screen blocking cases.
GNLW363BG decanter centrifuge is mounted on a telescopic skid, this skid can offer 3 optional heights for the centrifuge, easier for operator to lead the treated clean liquid back to a reserving tank.
Liquid outlet of decanter centrifuge is designed with 2 branches, equipped with valve. One is to the side, in order to transfer liquid into reserving tank. The other is vertical, used for discharge liquid directly, and also helps flushing.
GNLW363BG-VFD decanter centrifuge is international high standard decanter centrifuge, with positive pressurized VFD control and high standard material for longer service life and better performance.
Tank between vertical cutting dryer and decanter centrifuge is shaped as a hopper, in this condition, solids particles remaining in liquid is adapt to settle down to the smaller bottom. On bottom there is a gate for discharge them on occasions and easy to flush.
Some customers who use WBM only can replace the vertical cutting dryer into a GNZS594HGE high G shale shaker and cost will be much lower.
Pls contact renee@gnsolidcontrol.com for more information, or directly call 008618511893912